The list of invitees to the qualifiers for the MDL Chengdu Major and Dota Summit 11 have been revealed.
Each region will have 10 teams competing in qualifiers, with between six and eight teams receiving direct invitations to the qualifiers.
Additionally, the slot allocation for the MDL Chengdu Major has also been revealed. In a surprising turn, Europe, South America, and CIS will receive two slots in the major. North America, China, and southeast Asia will all receive three. The final spot in the tournament will be awarded to the winner of the Dota Summit 11 minor.
At all five majors of the 2018-2019 Dota Pro Circuit season, Europe and China were awarded three slots for each major. Southeast Asia never received more than two, while North America was originally awarded three, but saw this reduced following consistently poor results.
The reason for this change likely stems from the numerous high-end teams that are opting to not compete in the first major of the season.
OG, Team Secret, Former Team Liquid roster not participating in the MDL Chengdu Major
The 2018-2019 Dota Pro Circuit season was incredibly top-heavy. In fact, it was top-heavy to the point where Team Secret, Virtus.pro, Vici Gaming, and Evil Geniuses had acquired so many points by the end that a top-four finish in one major was enough to earn a team a spot in The International 2019.
That fact wasn't lost on Dota 2 teams, and many elites seem to expect that to happen again. The possibility has a number of top organizations taking a vacation in the early months of the 2019-2020 season.
All four of the top teams from The International 2019 are among that lot. Three of those top four, being OG, Team Secret, and the former Team Liquid roster, are from Europe. That thinned out the European field in a profound way, and offers up a huge opportunity for some of the teams outside the top tier of Dota 2.
The only proven team involved in the qualifiers is Team Liquid.
The former Alliance roster is returning for the new Dota 2 under the Liquid banner. The lineup was solid last year and stands as a clear favorite to win a spot in the MDL Chengdu Major. Though the squad has made steady progress over its two years with the same core, it is unclear if they have the makings of a bona fide elite. The Team Liquid organization has the infrastructure and facilities to wring out every bit of their potential, though.
Past that is a glut of regional-level teams and unproven squads that may or may not shake out over time.
Ninjas in Pyjamas returns with a new roster that reunites former Evil Geniuses players Peter "ppd" Dager and Saahil "Universe" Arora. The rest of the team is fleshed out by relatively unproven talent, which makes it tough to predict NiP's long-term prospects.
Former NiP players Adrian "Fata" Trinks and Neta "33" Shapira are set to compete under the Alliance banner, with a lineup that also includes former Complexity Gaming players Linus "Limmp" Blomdin and Simon "Handsken" Haag. Team Singularity, Godsent, and Wind and Rain are all set to debut new rosters at the event.
The all-Greek Ad Finem received a direct invite after an inauspicious return in the qualifiers to The International 2019. Finally, the Czech Hippomaniacs team will be competing after making some noise in regional tournaments.
North America turned upside down by Evil Geniuses, SumaiL breakup
North America was in a constant state of flux during the 2018-2019 Dota Pro Circuit season, with the only constant being Evil Geniuses. But the team's roster was shaken up after T19.
The organization dropped Gustav "s4" Magnusson and Syed "SumaiL" Hassan from its roster, and Abed Azel L. "Abed" Yusop and Roman "RAMZES666" Kushnarev. SumaiL quickly found a new home of his own, joining up with his brother Yawar "Yawar" Hassan and other players from the former Newbee lineup to form the new iteration of the Quincy Crew.
Neither of these teams are a proven commodity at this point, but both are overwhelmingly talented to the point where it is hard to doubt them and almost impossible to pick against them earning spots in the MDL Chengdu Major.
Past them, two teams are likely to be battling it out for the third spot.
Jacky "EternaLEnVy" Mao is leading a new squad called the Fighting Pepegas that includes a number of high-end players that haven't been able to find a steady home. J.Storm has made a few roster changes that may help the team get over the hump after a mediocre debut season.
The other two teams invited to the qualifiers are Mexico's Team Xolotl and Team Plus, a squad made up of players who have competed with various regional teams.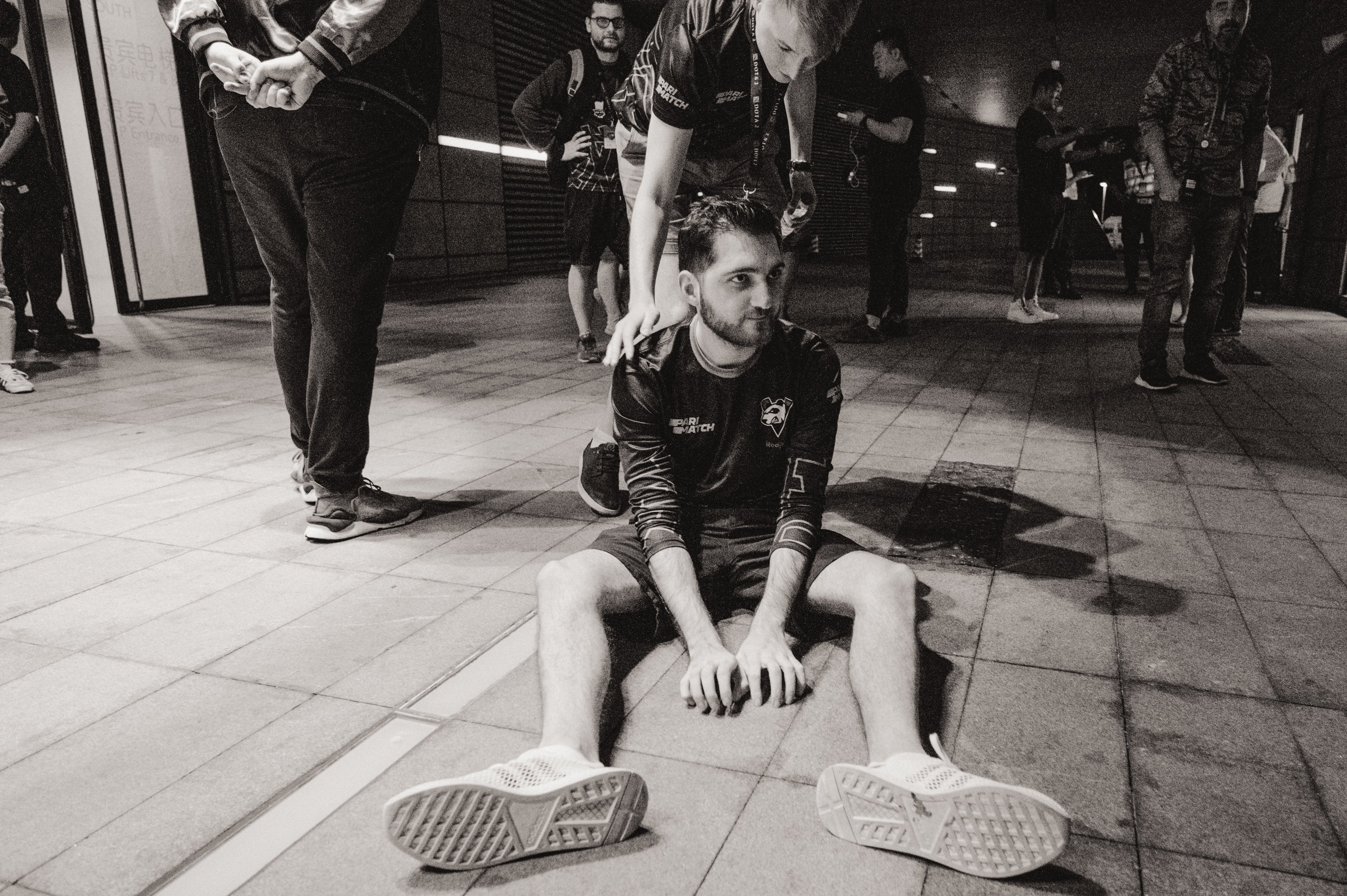 New Natus Vincere and Virtus.pro looking for strong debuts in MDL Chengdu Major
The CIS region was quite similar to the North American scene last season, but actually managed to perform well at tournaments. Virtus.pro was the clear top team, with a number of other teams vying for second place. Teams including Natus Vincere, Old But Gold, and Gambit Esports all managed to have a moment in the spotlight during the season.
The entire process of TI9 proved to be a disappointment for the CIS region, though. Virtus.pro fell well short of expectations, Natus Vincere qualified but didn't advance far in the tournament, and Gambit retooled its roster after one of its players ragequit on a game during the TI9 qualifiers, just to name a few.
This resulted in a huge shuffle of the CIS region that is still ongoing.
It is unclear how good any of those teams are at this point, but all the aforementioned strong performers from last season received an invite. As did the new HellRaisers and a new team named Positive Guys that includes multiple players from The Pango.
The only team that can be pegged as a favorite to win a spot is Natus Vincere. Na'Vi is the only team that has definitively upgraded its roster since TI9, adding Pavel "9pasha" Khvastunov as an offlaner.
Virtus.pro has two rookie players on its starting lineup and added a veteran to play off-role, which makes it tough to put too much faith in them. The other teams are all solid all have talent, but none of them have proven chemistry.
That has the CIS qualifiers largely standing as a toss-up.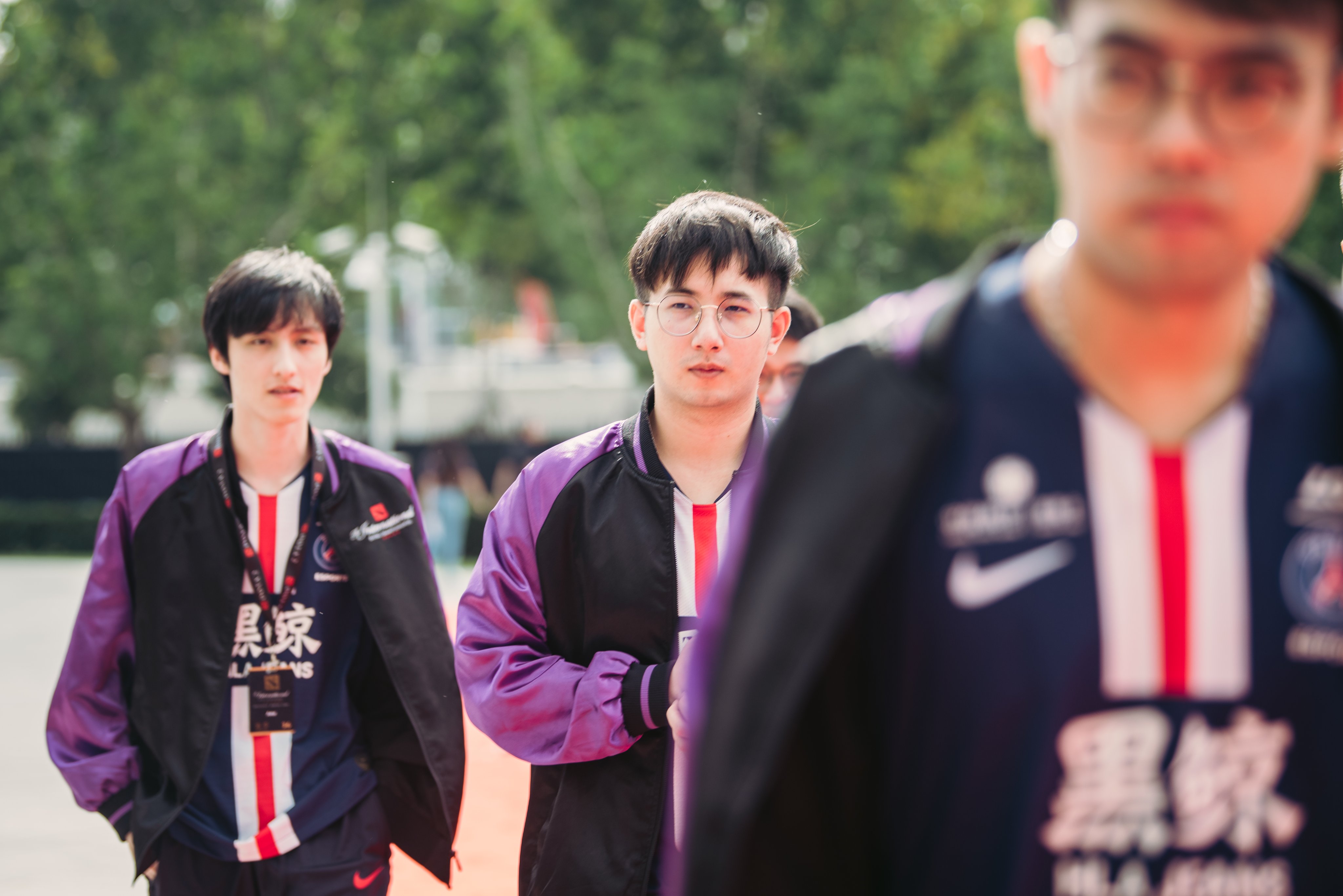 PSG.LGD sitting out on China, while Team Anvorgesa likely to crush South America
Like Europe, China has leading act PSG.LGD sitting out of the first major of the season. Theoretically, that opens things up for the other teams. Only theoretically, though.
The Chinese region was prohibitively deep last season, which saw a number of skilled teams fail to regularly qualify for majors. This isn't changing in the 2019-2020 season. Vici Gaming returns to action here as the top team on paper, but there are no guarantees when there are strong opponents like Royal Never Give Up, Keen Gaming, and the new Team Aster.
Southeast Asia in an awkward spot. Last year's top teams, Fnatic and TNC Predator, both went through a number of changes, while Alpha x Hashtag, Geek Fam, and Team Jinesbrus are all entering with interesting lineups.
Finally, the Infamous team that made top-eight at The International 2019 reverts to their Team Anvorgesa branding. They'll be the clear favorite to take a spot in the South America qualifiers as they compete against a field of new, unproven teams comprised of old, familiar talent.