Streamer Ludwig Ahgren revealed that he lost six figures on the most recent Ludwig Smash Invitational.
Ludwig started his career as a content creator with Smash, so it is not a surprise that he gives back to this community as frequently as possible. On October 21, the Ludwig Smash Invitational took place in Las Vegas, Nevada. The competition ran through the weekend and finished on October 23. It had competitors in Smash Ultimate and Smash Melee. T1 player Leonardo "MkLeo" Lopez came out as the Ultimate Champion. Golden Guardians' Zain Naghmi ended up as the Melee Champion.
While on a competitive level the tournament was a success, from the financial perspective, it was a disaster.
"From getting it done against all odds and we only lost a hundred thousand dollars," Ludwig started when someone corrected him and said that it was twice that amount. Ludwig had the only reasonable reaction. "What the f–k?!"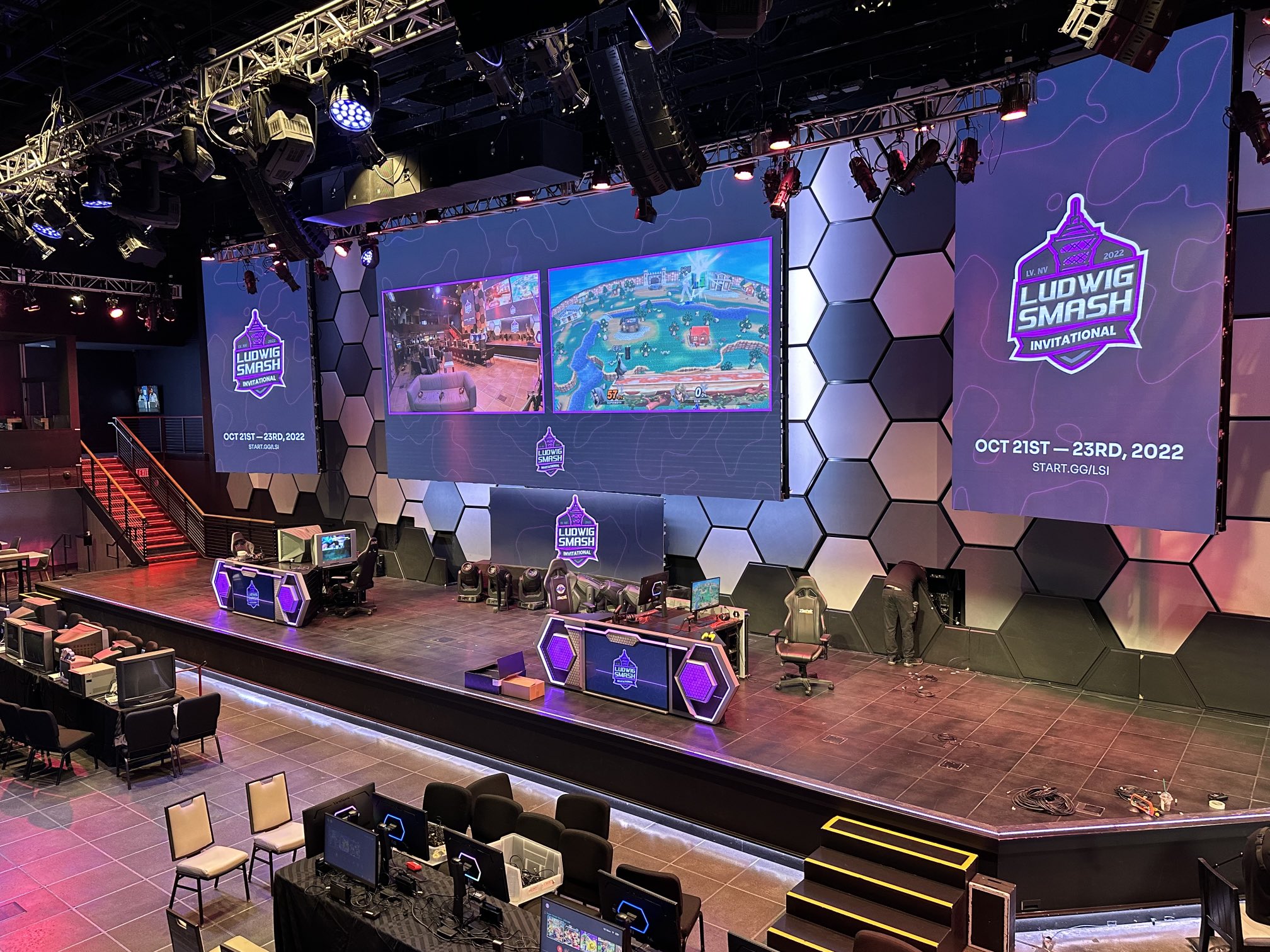 Why did Ludwig lose so much money?
The day prior to the event, Ludwig revealed that the title sponsor backed out from the event, leaving him to pay for it. To this tweet Jimmy "MrBeast" Donaldson replied asking to sponsor the event. The event images ended up with three brands as sponsors. NordVPN, Ludwig's bidet Swipe and MrBeast's snacks Feastables.
Through Capital One and MrBeast, the prize pool increased to $52,502 with $15,752 going to first place.
"Can't help but feel we've ultimately lacked the polish and viewership for this event to be truly historic, but I'm very happy with the number of matches streamed, schedule, and format," wrote Aiden "Calvin" McCaig, collaborator for the event on Twitter.
The event had between 60,000 and 70,000 average viewers throughout the weekend. It was streamed on four different channels. While the numbers are significant, it wasn't nearly enough to justify the expenses.
If Ludwig is planning on organizing more events, only time will tell.