The MDL Chengdu Major is just a few days away and Mars Media is ready to get fans hyped.
The organizer has revealed the groups and opening matchups for the event, which kicks off on November 16. The groups will play out in the standard Dota Pro Circuit format of four GSL groups. The top two teams of each group will begin the playoffs in the upper bracket, while the bottom two will begin in the lower bracket.
The event will feature a $1 million prize pool and a total of 15,000 qualifying points towards an direct invite to The International 2020. The first-place winner will receive $300,000 and 4,850 of those qualifying points.
MDL Chengdu Major Group A: EHOME, Fighting Pandas, TNC Predator, Team Unknown
Though it's always tough to be confident when predicting GSL groups, Group A is the easiest group to read. TNC Predator and EHOME are the clear favorites to start in the upper bracket.
TNC kicked off its season with a first-place finish at ESL One Hamburg and has the potential to be a top team. EHOME has been very active over the last two months, with its most recent outing being a live event win at the Hainan Master Cup where it bested several solid Chinese teams.
By comparison, Fighting Pandas and Team Unknown face a stiff road. Fighting Pandas lost most of the credibility it gained from clearing the MDL Chengdu Major North America qualifiers with its poor performance in Hamburg, while Team Unknown is a recently formed and largely unproven South American squad.
TNC will take on Unknown, while EHOME will face Fighting Pandas.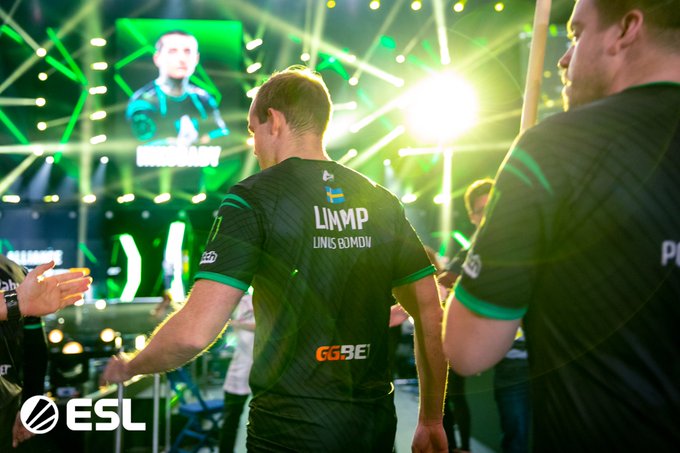 MDL Chengdu Major Group B: Alliance, Fnatic, Team Spirit, Vici Gaming
Group B is easily the most competitive group in the MDL Chengdu Major. Vici Gaming is the best team on paper, bringing back most of the roster it fielded at The International 2019 where it was a favorite to win. That said, all three of the other teams here are formidable.
The new Alliance roster is rich with talent and has been a force in the early months of the 2019-2020 season, winning DreamLeague Season 12 and placing third at ESL One Hamburg. Team Spirit is a promising squad largely made up of proven CIS players, and Fnatic's new lineup looked very good in the Southeast Asia qualifiers for the MDL Chengdu Major.
Vici Gaming and Alliance are likely the favorites to start in the upper bracket, but there isn't much margin for error here. The group starts with Alliance vs. Fnatic and Vici Gaming vs. Team Spirit.
MDL Chengdu Major Group C: Team Adroit, Evil Geniuses, Team Aster, Team Liquid
Team Adroit is in a rough spot as the newly formed Filipino squad faces stiff odds of making the top two of this group. Outside of them, the spots are up for grabs.
The new Evil Geniuses lineup is looking strong but hasn't established itself as a sure thing quite yet. That opens the door for the new Team Aster lineup, which added two huge free agents in Pan "Fade" Yi and Song "Sccc" Chun, and the new Team Liquid to potentially step ahead of them.
Evil Geniuses got the lucky draw and will open the group opposite Team Adroit. Team Liquid and Team Aster will go head-to-head in the second match.
MDL Chengdu Major Group D: Beastcoast, Gambit Esports, Invictus Gaming, J. Storm
Group D is second only to Group B in terms of how tight things are. All four teams are solid and can make a case for a spot in the upper bracket.
Invictus Gaming is coming in hot after crushing the field at the Dota Summit 11 minor. While some might brush them off based on their failure to clear the qualifiers, the Chinese team looked like a serious threat at the event.
Gambit Esports and Beastcoast both looked very good at ESL One Hamburg and could be set to become some of the top teams this season. J.Storm had a rough outing at DreamLeague Season 12, but is impossible to take lightly.
Group D will start with Beastcoast vs. Invictus Gaming, followed by Gambit Esports vs. J.Storm.