Here are some of the esports events hit by the coronavirus outbreak

n style="font-weight: 400;">The fast spreading COVID-19, commonly known as the coronavirus, has been the world's biggest story of 2020 so far. It has also been a frequent part of the esports news cycle. 
The disease first became prevalent in Wuhan, China, and has spread to over 50 countries since. The virus is highly contagious and carries a high mortality rate, which is estimated to be 3.4% by the World Health Organization.
Various governments have started taking steps to prevent the transmission of the disease. New travel restrictions are popping up frequently and public gatherings are being cancelled around the world. Because of this, a number of prominent esports events have been called off which could make 2020 something of a lost year for esports.
A number of events have switched to online competitions, or were suspended indefinitely, and some have yet to decide how to proceed.
Inside the empty arena CSGO premier: IEM Katowice 2020
ESL Katowice played in front of a ghost crowd
For the most part, esports events haven't been cancelled en masse due to the coronavirus. Competitions are instead taking place in an online setting or behind closed doors. The biggest example of this so far is Counter Strike: Global Offensive's IEM Katowice 2020, which was played without a crowd due to a last-minute decision from government officials. 
ESL's annual Katowice tournament is one of the biggest CSGO events each year. Nearly 175,000 fans attended the event in 2019, which means ESL missed out on one of its most trafficked events due to the closure. ESL fully refunded ticket holders, but travelers who flew in for the event were left twisting in the wind when it came to flights and hotels.
ESL's problems may not end there, though. The upcoming ESL One Rio Major events are facing potential troubles as well. With Brazil suffering its first cases of the coronavirus and a number of teams from China and southeast Asia set to compete, many are wondering if there could be issues in terms of both the competition and the fan experience. 
What LoL Park is like without the audience - Inside the LCK, T1 vs Gen.G
LoL leagues see postponements, delays due to coronavirus
League of Legends is also seeing its fair share of cancellations and postponements. LoL Champions Korea saw its 2020 season start in an empty arena, but Riot Games recently announced its decision to postpone competition indefinitely after March 9. Host Mina Kim became ill and was taken to the hospital, but tested negative for COVID-19. 
China's top professional LoL league, the LPL, was also delayed for several weeks due to travel restrictions in the country. The league is now continuing competition but matches are being held online instead of on LAN. The Pacific Championship Series also saw its start delayed for three weeks. 
The 2020 Mid-Season Invitational is also in limbo, as there is no announced date or location for the second largest LoL event of the year. Riot officials cite the virus as the reason for the postponement, which leaves fans wondering what might happen with the event. 
The largest LoL event of the year, the 2020 World Championship, is still scheduled to happen but there are numerous concerns due to the event being set to take place in Shanghai, China. The Shanghai government has been working with Riot to keep the event going and has pledged to support other large esports events that have been affected by the virus. 
The Chinese government has been encouraging esports organizers to continue to stream their games online. They have also promised financial support for larger-scale tournaments that had to cancel their events, which will come as a relief to many companies that had significant financial losses due to the virus. 
While the government has been jumping through hoops to keep esports alive, there is no promise that Worlds 2020 won't suffer the same fate as the rest of the competitions. That said, there is plenty of time for the crisis to subside, with Worlds not set to start until October.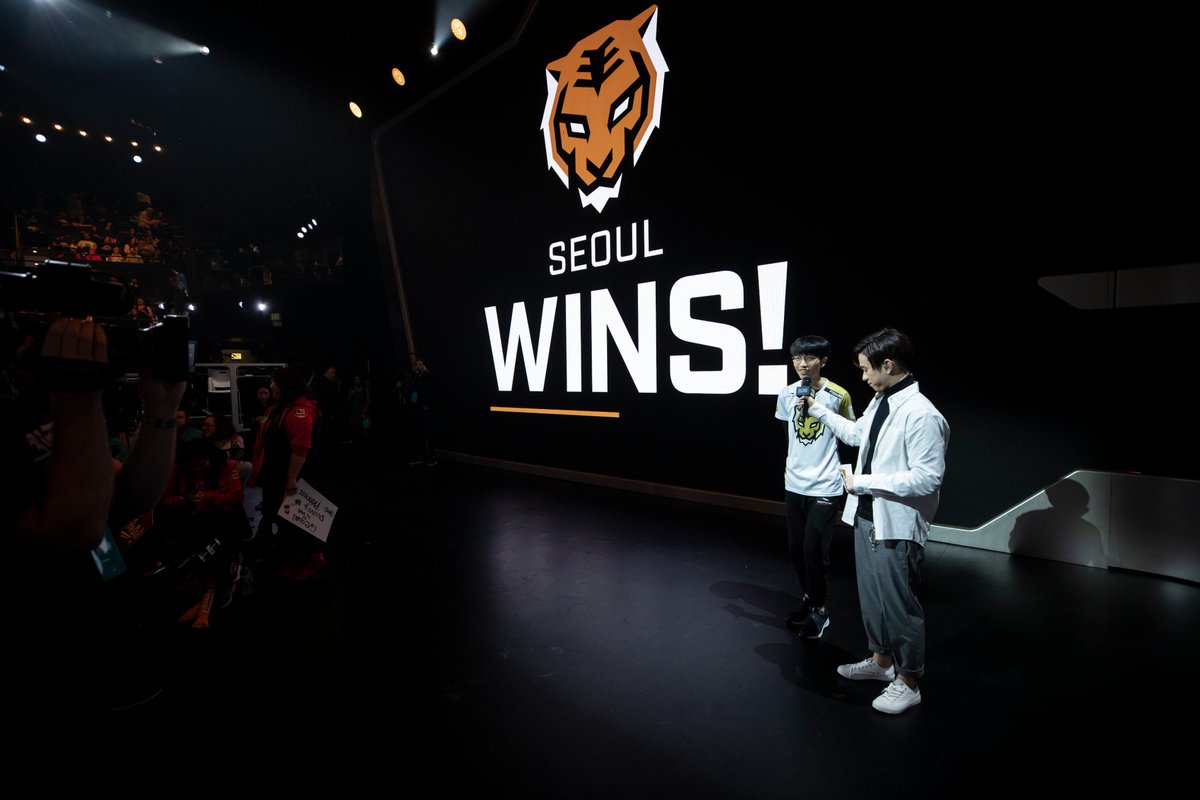 Overwatch League homestand matches cancelled
The Overwatch League 2020 season was supposed to be delivering weekly matches from around the globe, but the coronavirus has seen matches in Asia cancelled en masse, sending the Pacific Division into a state of panic. OWL officials are in a tough spot with how to proceed, considering the 2020 season is the first where fans can purchase tickets for city-based matches.
A number of matches scheduled to take place in China in the season's opening weeks were pushed back to weeks five, six, and seven in Seoul. Those plans went awry when the coronavirus spread to South Korea, which resulted in all Korean matches being cancelled as well. The next event to happen in Asia is the Seoul Dynasty homestand on May 9. This puts the first Asian homestand in week 14 out of the OWL's 27-week format. 
Now, the fate of the rest of the season is uncertain as the virus begins to spread in the United States. WIN.gg reached out to sources around OWL and no plans to cancel matches have been released to teams yet. 
The Atlantic Division hasn't encountered these same issues as of yet, but there are still plenty of pitfalls ahead. Because OWL stretches all the way into August, it is up to Blizzard officials to figure out how far in advance to cancel matches.
The next homestand is in Washington and will be the first week where Hero Pools will take effect. 
Dota 2, PUBG events have their own coronavirus troubles
Esports fans looking to see live events are in for a harsh year with COVID-19 wreaking havoc on the global population. Dota 2 has seen a number of regional events cancelled in Asia. This has reached western shores, with ESL issuing a statement about the ESL One LA Major. With its live portion starting on March 20, ESL is upgrading hygiene standards at the venue, employing medical staff on-site and implementing increased health and safety measures.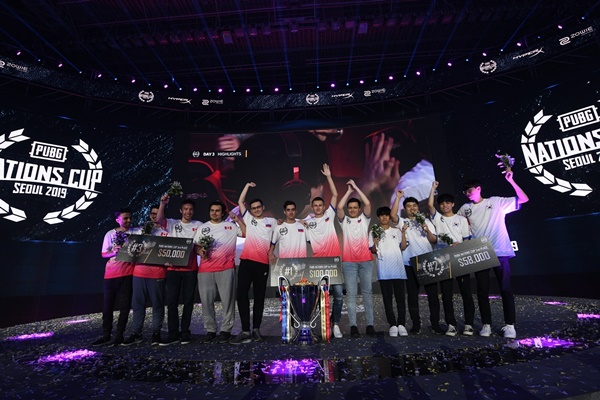 PlayerUnknown's Battlegrounds postponed its April PUBG Global Series: Berlin event, although there are still four more events in the works for 2020. 
Call of Duty League has remained mostly unaffected, but upcoming matches in Seattle in April could be in jeopardy if the event is deemed unsafe by local government officials.
So far only the Game Developers Conference, scheduled for next month, has been cancelled as far as gaming conventions go. PAX East was held without issue in February and E3 is scheduled to take place in June. 
One of the most important esports events of the year from a business perspective is at serious risk of cancellation, however. The 2020 Olympic Games in Tokyo are at serious risk right now. The Games are scheduled to host IOC-sanctioned Street Fighter V and Rocket League tournaments, which were likely a temperature check for Olympic-sponsored esports competitions. If this is cancelled, esports may not get another tryout in the near future.
Unfortunately, fans can expect more news to come as the virus spreads throughout the globe.