Less than a month after getting crowned as World Champion, bot laner Kim "Deft" Hyuk-kyu has transferred to DWG Kia.
The excitement of the victory in San Francisco against T1 was short-lived for the DRX players. On November 21, the team announced the departure of its entire roster. Hours later, DWG Kia announced Deft as its new starting bot lane.
According to some reports, DRX made an effort to keep the same roster for another year. However, the players preferred to become free agents and entertain offers from other teams. Entering free agency, the current World Champions are perhaps some of the most sought-after players. This is especially true for lane duo Kim "Zeka" Geon-woo and Hwang "Kingen" Seong-hoon.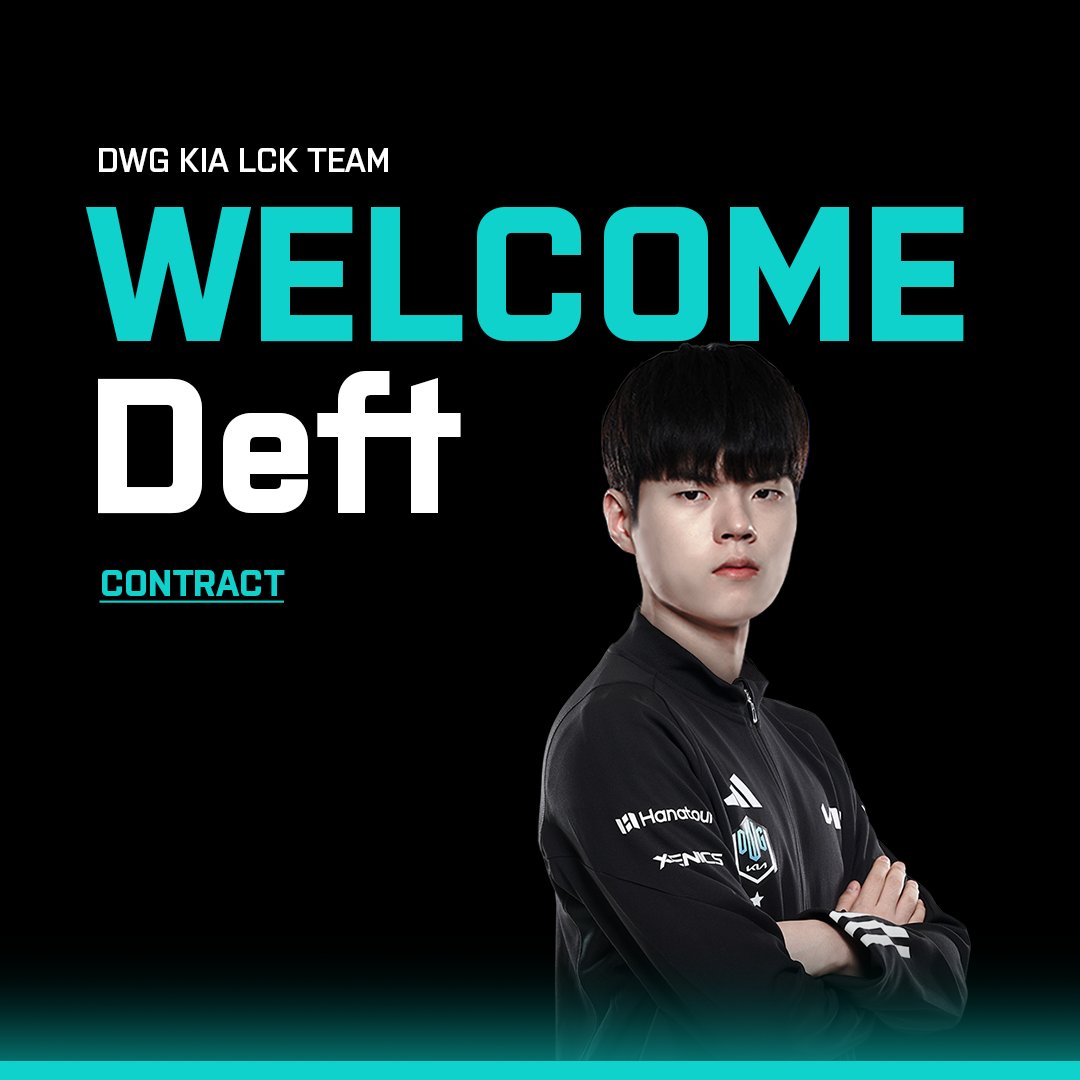 DWG Kia adds Deft, Canna, and new coaches
DWG Kia also announced the signing of top laner Kim "Canna" Chang-dong. Jungler Kim "Canyon" Geon-bu, mid laner Heo "ShowMaker" Su, and support Kim "Kellin" Hyeong-gyu complete the squad. The team will be coached by former KT Rolster head coach Choi "Acorn" Cheon-ju and former player Kang "GorillA" Beom-hyun.
The remaining former DRX players are yet to announce their next teams.
More LCK roster moves
It seems like every team in the LCK is making at least one big roster change in the offseason. KT Rolster announced the signing of top laner Kim "Kiin" Gi-in, who is considered by many as the best in the region. Mid laner Gwak "Bdd" Bo-seong is returning to KT Rolster after three years.
The biggest question of the free agency is where Lee "Faker" Sang-hyeok will end up. The mid laner has allegedly received offers from different regions, including Team Liquid and FlyQuest from the LCS. It's also possible that Faker is using these offers to negotiate better deals with T1 and will remain with the team for another year.
The rest of the T1 players will remain with the organization for at least another year according to the Global Contract Database.