The first Tera Raid Battles of Pokemon Scarlet and Violet have a date, time, and confirmed Pokemon.
Ahead of its release on November 18, Pokemon announced the first Tera Raid Battles coming to Pokemon Scarlet and Violet. From November 24 through November 27, trainers will get access to The Eevee Spotlight. Eevee will appear more frequently in the Tera Raid Battles with a variety of Tera Types.
The next Tera Raid Battle in Pokemon Scarlet and Violet will feature Charizard. This event will run twice soon after release with the first from December 1 through 4 and the second between December 15 and 18.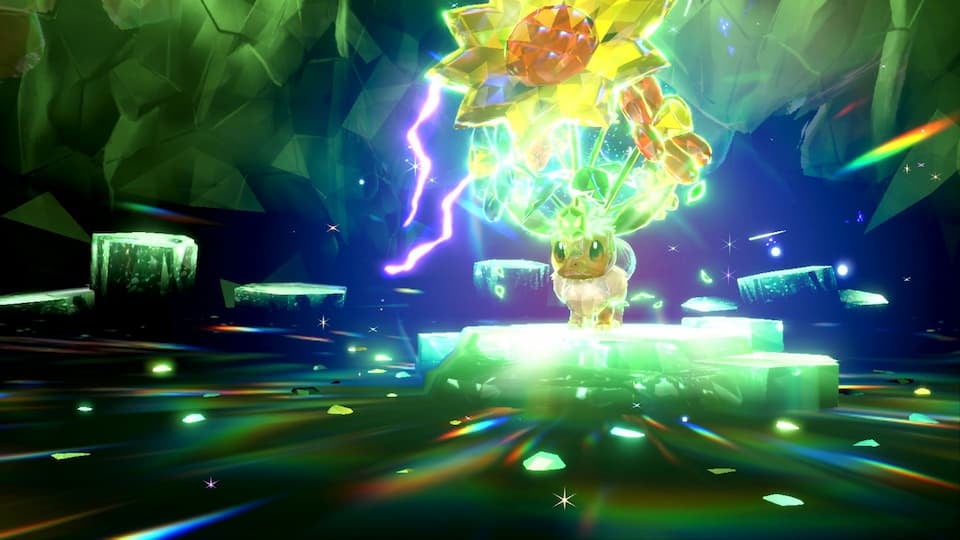 On these dates, a Black Tera Crystal will appear across the Paldea region, granting access to this special Tera Raid Battle. A Charizard with the Mightiest Mark will be available with the Dragon Tera Type.
Tera Raids from Black Tera Crystals are considered special and more difficult to defeat, but also grant more rewards than regular Raids. Trainers must team up with other players in order to successfully complete these Raids. It is important to note that players can catch Charizard with the Mightiest Mark only one time. They can still participate in more raids, but catching a second one won't be an option.
It is a special occasion that players shouldn't miss. Charizard cannot be encountered in Paldea, so this is the only chance players will get to catch their own. Since it is possible to get one Charizard per save data, players won't get multiple Charizards to trade with other players.
Do you need Nintendo Switch Online for Raid battles?
A Nintendo Switch Online membership is required to participate in the raids. The individual membership sells for $3.99 monthly, $7.99 for three months, and $19.99 for a year.
Players also need the latest version of Poke Portal News, which updates automatically if the Nintendo Switch is connected to the internet.