Tyranitar is one of the few Pokemon that has managed to stay relevant across multiple games. Whether it is a main game like the upcoming Pokemon Scarlet and Violet, or a mobile spinoff like Pokemon Go, Tyranitar is an ace that any trainer must consider for their team.
Tyranitar is a Rock Dark type from the Johto region. It appears for the first time in Pokemon Gold and Silver. Since then, Tyranitar has appeared in every main Pokemon game, including the upcoming Pokemon Scarlet and Violet. It is also part of Pokemon Go and is considered among the strongest Pokemon in the game.
Tyranitar is not a legendary Pokemon but that doesn't stop it from being highly praised by players. In Pokemon Go, Tyranitar has a maximum CP of 3,834, making it the 18th strongest in the game. Some reports indicate that Tyranitar could go above that CP but no information has been officially confirmed.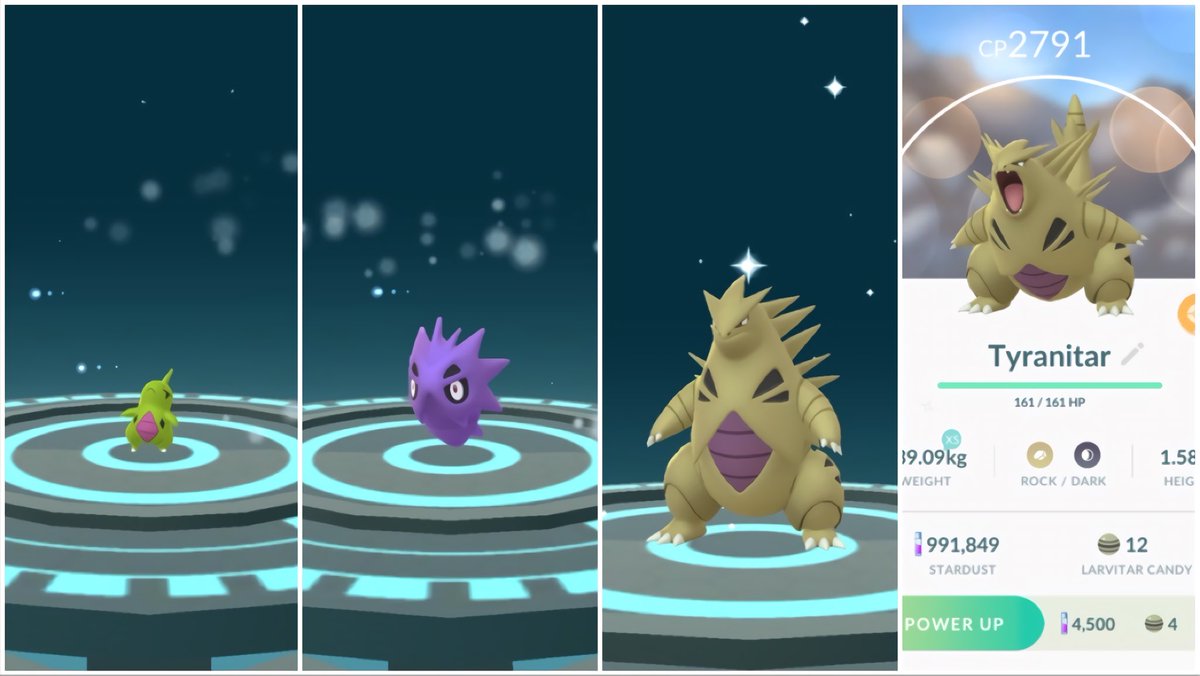 How to get Tyranitar in Pokémon Go?
Tyranitar is exceedingly rare or nearly impossible to find in the wild. Trainers will have better luck finding Larvitar or even Pupitar, and even those two are rare.
There are other options to find Tyranitar. The first is a Raid Battle. In 2022, Lavitar was part of the Raid Bosses for the month of June. Tyranitar was also a five-star Raid Boss in October. The chances of these two reappearing for the remaining of the year are low.
The second option is through an encounter with a Team Go Rocket Grunt, specifically the Rock specialist. You can recognize it for his tagline "Let's rock and roll!". This grunt has a 3% chance to appear in a Poke Stop and a 3% chance to show up on a flying balloon.
If the first Pokemon used by this grunt is Shadow Larvitar, there is a high chance it will become catchable at the end of the encounter.
In some rare cases, Larvitar can also be hatched from ten kilometer eggs.