French Counter-Strike: Global Offensive Team Heretics has signed Fabien "kioShiMa" Fiey as Jérémy "jeyN" Nguyen has been moved to the inactive roster.
The French veteran player has signed a two-year contract with Heretics, a mid-tier CSGO team he hopes to climb back to the top with. The news comes after kioShiMa played as G2's stand-in at ESL One New York 2019, helping them achieve a third-place finish.
The team shared the news on Twitter, calling kioShiMa the French legend that will defend Heretics' colors and fight for everything.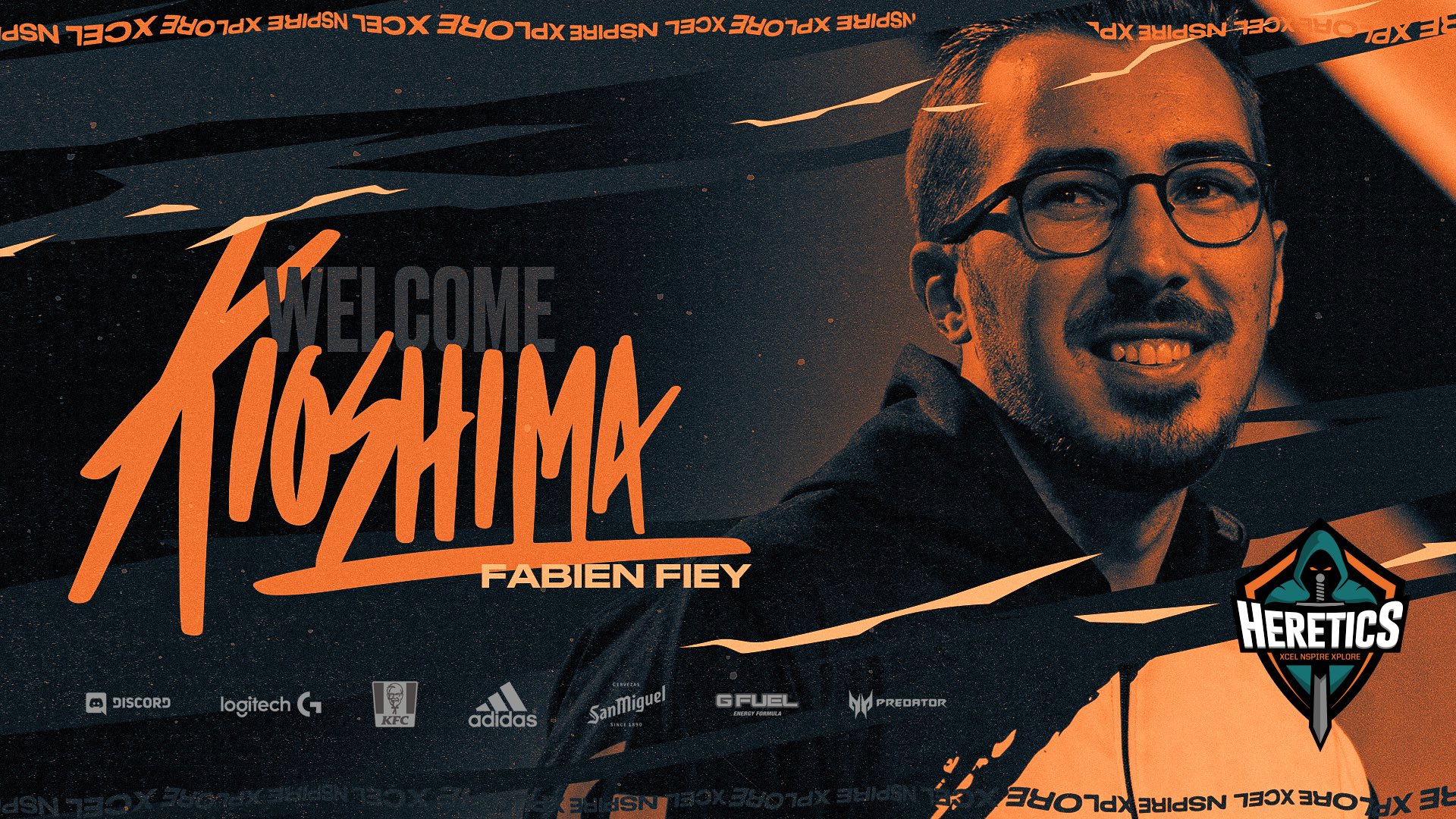 KioShiMa has been playing CSGO competitively since its release in 2012, before which he competed in Counter-Strike 1.6. During his long history in the scene, kioShiMa has played for FaZe Clan, Cloud9, Team Envy, and more. He took trophies at StarLadder i-League StarSeries Season 3, Intel Extreme Masters Season X, and DreamHack Open Cluj⁠-⁠Napoca 2015 while at Envy.
Given his previous achievements, joining Heretics might seem like a step down for kioShiMa. But his performances last two years haven't been the best of his career. Heretics is a young team that has the potential to become one of the top contesters in the future if things break in the right direction.
Heretics has only been created in 2017, and the team hasn't thus far qualified for a single major tournament. Their presence at the tournaments of lower caliber and in regional qualifiers has been fairly strong, but they are not currently a part of HLTV's top 30 ranking.
Signing kioShiMa will bring a certain level of experience the team might need to start shining. The squad might also soon become stronger for the additions of Lucas "Lucky" Chastang and David "devoduvek" Dobrosavljević, if the rumors shared by 1PV's journalist "neLendirekt" are true. The two players are allegedly replacing Gaetan "JiNKZ" Jamin and Logan "LOGAN" Corti from Heretics' roster.
JeyN has been benched as he's focusing on his University studies. As he's working towards a master's degree, he plans on continuing to compete from January of next year.