Valorant skins are looking a whole lot cooler than those of first-person shooter rival Counter-Strike: Global Offensive.
Riot Games has unveiled the first set of its Ultra Edition skins. The Elderflame series includes redesigned options for several guns and goes a few steps beyond simply brightening them up or adding new patterns.
As revealed in a teaser trailer for its launch, the Elderflame series turns each of the weapons into various types of dragon. The video was released across Valorant's social media channels.
Introducing Elderflame // Skin Reveal Trailer - VALORANT
While CSGO skins swap out the normal gunmetal look for something more colorful or elaborate, premium skins in Valorant look to bring much more to the table. The Elderflame skins have a full complement of new animations that really steer into the idea of the guns being dragons. This includes their mouths opening to fire bullets, shapes bending around to accept a reload, and more.
The video seemingly includes skins for the Frenzy, Bucky, Vandal, and knife, though it is not clear if these are the only weapons that will be included in the Elderflame set.
New Elderflame skins come to Valorant
The Elderflame set is an interesting first look at what's to come for Valorant skins. While there are already cosmetics in Valorant, none of them have done anything beyond making the guns a bit more colorful. Completely remodeling and reimagining the weapons will likely delight fans of the new tactical hero shooter.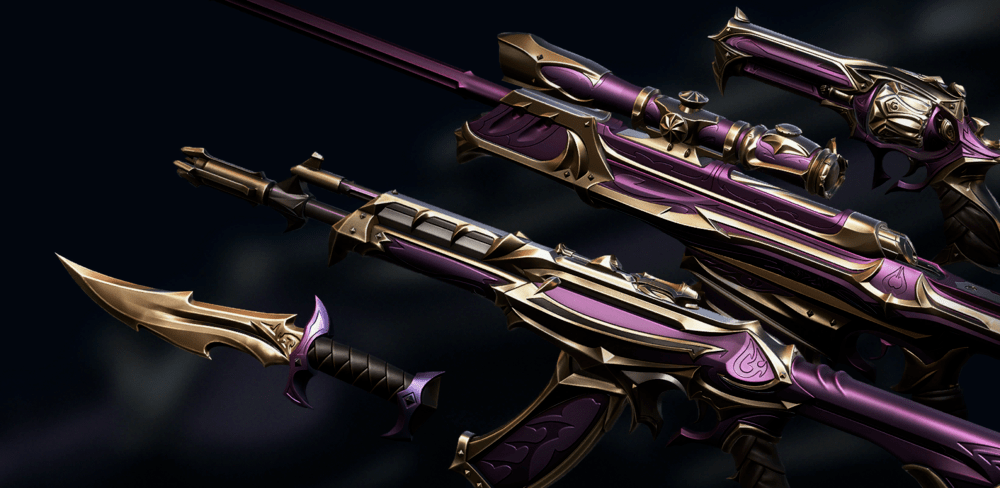 That said, these fancy skins carry a steep cost. Ultra Edition skins carry a hefty cost of 2,475 Valorant Points, which means the full set will cost over $90 worth of the in-game currency. So while these skins may be a little more dramatic in their designs than their CSGO counterparts, they also tend to be much more expenseive.
Fans with a bulging wallet can pick up the skins on July 10.