Misfits Gaming is making waves. Ahead of the signing of streamer QTCinderella, the organization announced a $20 million Creator Fund.
Mostly known for its former League of Legends team competing in the LEC and Overwatch's League Florida Mayhem, Misfits is a South Florida-based organization. Back in June, Misfits sold its LEC slot to Team Heretics, marking the end of its presence in the European competitive scene. Now, the organization seems to be pivoting to focus more on the US market and content creators.
Misfits is looking to empower creators through the fund, regardless of their size and project.
"We are looking for projects that are innovative, creative, ambitious, and sustainable. This can be anything from events to content to consumer products want to find creators with excellent ideas that share the same values as MGG," Misfits wrote.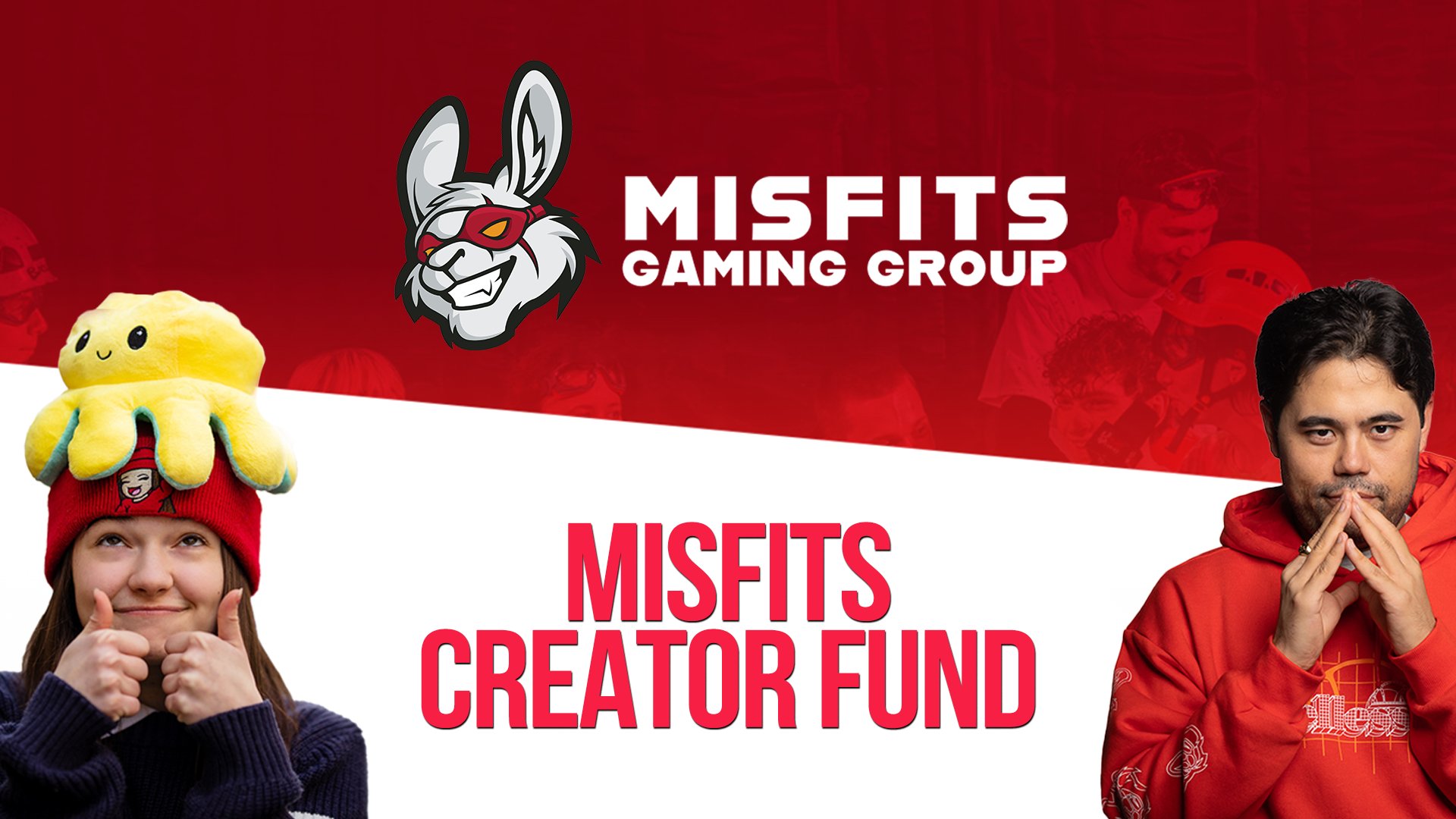 Content creators must apply through the website, including all details possible about their projects. Misfits will contact the successful applicants with detailed plans to execute their projects, it includes support in HR, legal, marketing, and more.
According to Misfits, creators will have full creative control over their projects and the organization will take a collaborative role. The Misfits Creator Fund is open to creators regardless of their location and idea. It will be a year-round initiative, so there is no time limit to apply.
QTCinderella joins Misfits at the perfect time
After her sudden exit from TSM, QTCinderella found a new home and one that will better support her projects. On a Reddit post, QTCinderella cited a lack of support and interest as the reason for her departure from TSM.
"When I created the Streamer Awards, TSM was the first group of people I messaged and no one cared. No one cared to support. No one cared to congratulate. No one cared to encourage. This was supposed to be my team. This was the pattern whenever I came up with ideas," she said.
Unfortunately, seems like TSM is going through a rough patch. The organization is allegedly facing another round of layoffs and drastic budget cuts.