2018 World Champion Invictus Gaming introduced its roster for the 2020 LPL Spring and one key member is missing from the list.
After months of speculations, Invictus Gaming confirmed that bottom laner Yu "JackeyLove" Wen-Bo is no longer part of the organizations. JackeyLove, who first joined the team in 2017, was the most consistent member of Invictus Gaming through 2019. The bottom laner evolved from a shy child to one of the strongest players in the LPL.
JackeyLove's contract with Invictus Gaming expired back in November. It was rumored that JackeyLove was in the process of re-signing with the team for another year. Other rumors placed him with Royal Never Give Up, but that team recently confirmed its roster and it didn't include JackeyLove.
The Invictus Gaming 2020 roster includes:
Puff joins Invictus Gaming from Vici Gaming, where he shared the lane with Southwind. Fate was promoted from Invictus Gaming Young, the Academy team that competes in the LDL.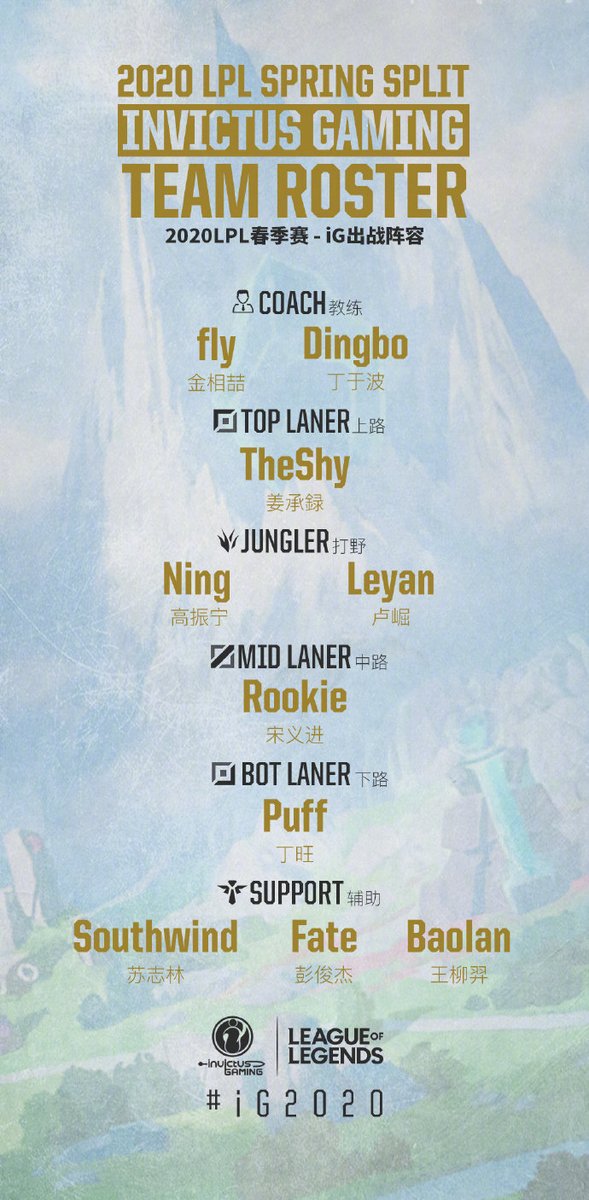 Throughout 2019, Puff was not an outstanding player in the LPL. His performance was average at best and his stats put him in the lower tier. In comparison with JackeyLove, Puff is a significant downgrade for the team.
This signing could be an indication that Invictus Gaming was indeed in talks with JackeyLove and the deal fell through. That is the only explanation as to why the former world champion would go for a player like Puff when there were so many big names in the market.
iG moves on without JackeyLove in LPL, Puff fills in
Puff has big shoes to fill in 2020. JackeyLove was the core of the team in a time when the rest of the players couldn't perform. The first challenge for Puff is no other than the current World Champion FunPlus Phoenix. Puff lost two times to FunPlus in 2019 and will look to break his losing streak against FunPlus.
Invictus Gaming is starting the season against its biggest opponent in the league. The LPL follows a single round robin format so this is the only time these teams will meet in the regular season.
The future of JackeyLove remains uncertain. The LPL shared a teaser for the season featuring different players from the 17 teams in the league. JackeyLove, who is arguably one of the most popular players in the LPL, was noticeably missing from the video. The player still has time to make an appearance in the LPL this season that will runt through April.