When it comes to the competitive League of Legends, or even esports in general, there has always been a friendly rivalry between North America and Europe. Fnatic and Cloud9 have taken theirs to a whole new level with the FNC9 merchandise.
The bromance between the League of Legends European Championship's FNC and LoL Championship Series' C9 grew on Twitter. The teams often send memes aimed at each other, but also support each other when appropriate.
To celebrate the relationship built over the years, Fnatic and Cloud9 have introduced merch that features both of their logos, calling it the FNC9 collaboration. The merch is available over Fnatic's online shop or can be bought in the item shop at Mercedez Platz in Berlin, where the 2019 World Championship is currently being played at.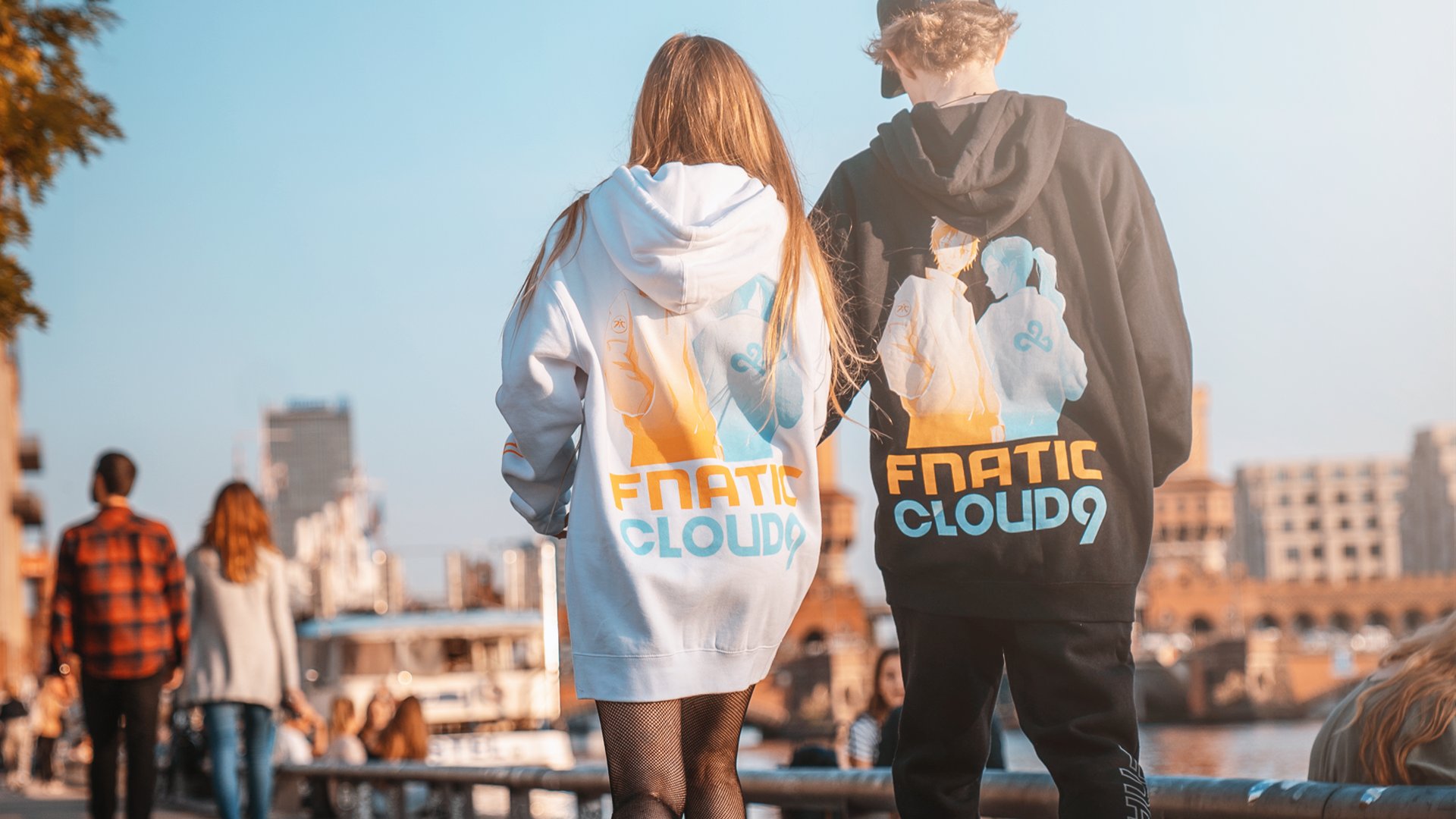 Both teams have marketed the collection over Twitter, sharing more love between each other. "The reason why Fnatic and Cloud9 do this is simple: shared passion", Fnatic Tweeted. The FNC9 collection is the result of our shared love for esports (and each other)."
With the introduction of the collection, FNC and C9 are looking to cater to fandoms in both of the major western regions, allowing fans to support both teams at the same time during Worlds, particularly while they're competing in separate groups. The teams went as far as to organizing a speed dating event in Berlin happening on October 18, which some fans found to be funny, but others thought it was a bit weird.
While they're celebrating their bromance with new merchandise and speed dating events, both teams are currently sitting in third place in their respective groups at Worlds with a 1-2 standing.
FNC barely managed to win a game against group C's underdog team Clutch Gaming, then looked pretty weak fighting SK Telecom T1 and Royal Never Give Up. C9 is writing a similar story in group A, losing against G2 Esports and Griffin, but taking a close win from the LMS' Hong Kong Attitude.
Whether the teams will make it to the knockout stage remains to be seen over the next two days, as they each have three games remaining against the three other teams in their respective groups.