DRX revamped its 2021 LCK roster with the addition of three rookies to the roster.
DRX will look very different in 2021, as the organization went for a roster that consists of rookies and up-and-coming players. After a disappointing end to its 2020 season, DRX is trying a new strategy for next spring.
The organization kept jungler Hong "Pyosik" Chang-hyeon in the roster, while the rest of the players decided to try luck somewhere else. Bot laner Kim "Deft" Hyuk-kyu and mid laner Jeong "Chovy" Ji-hoon will both play under Hanwha Life Esports. Choi "Doran" Hyeon-joon is the new top laner for KT Rolster and support Ryu "Keria" Min-seok was signed by T1.
The details behind the four players' departure are unclear at the moment. The moves took most fansby surprise, especially since none of the players were known to be renegotiating their contracts. It might have something to do with the team's management.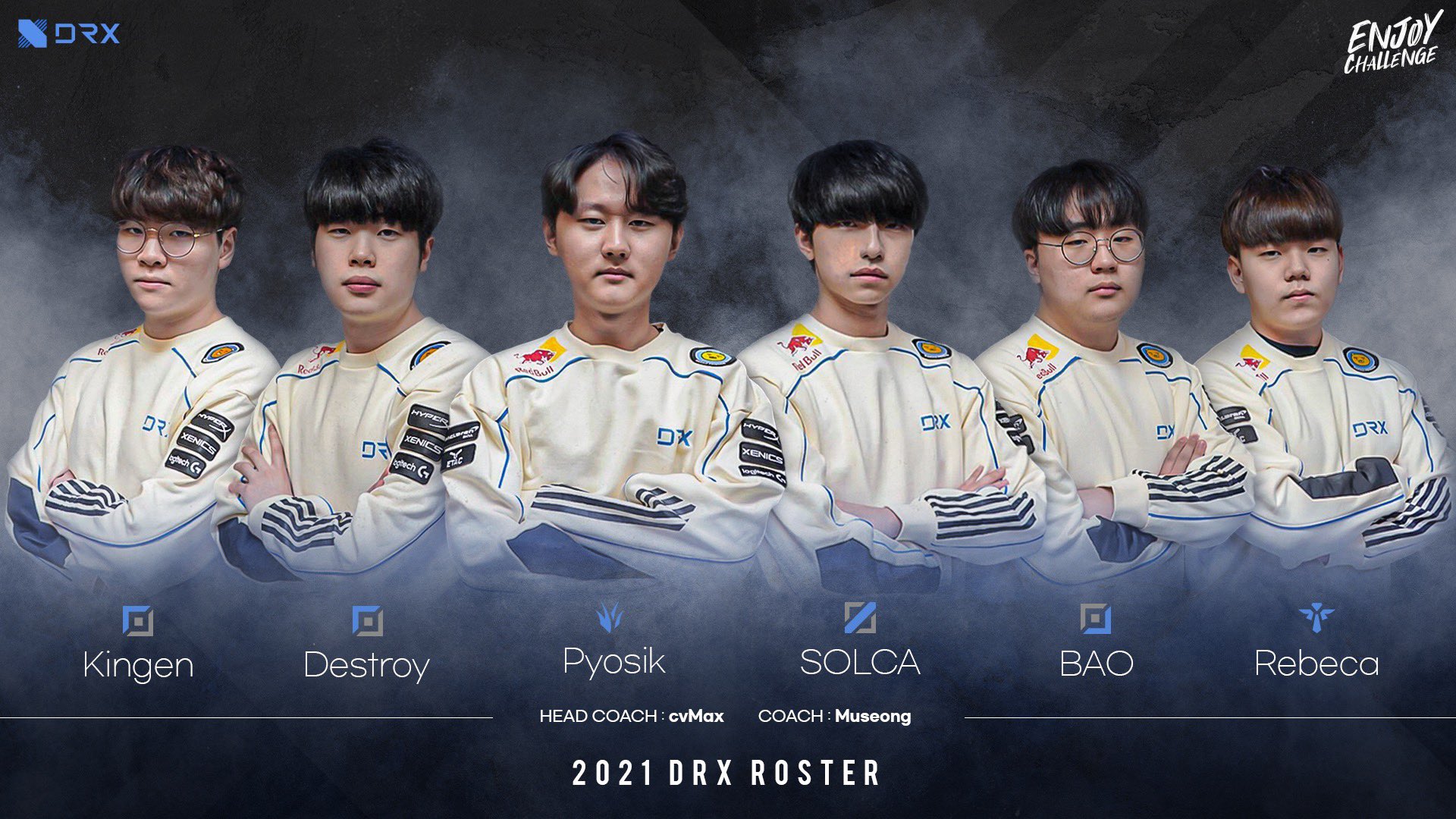 On a stream after his return from Worlds, Chovy complained about someone within the organization who never kept their word. According to Chovy, this individual demanded a lot from the players and never delivered on their own promises. The mid laner was said to be tired of his busy schedule and explained that because of this person, he wouldn't be re-signing with DRX.
Chovy never clarified who was the person in question, but many have speculated that it was controversial head coach Kim "cvMax" Dae-ho.
DRX heads to LCK 2021 with a new look
DRX promoted bot lane duo Son "Rebeca" Min-woo and Jeong "BAO" Hyeon-woo from the Academy roster. Mid laner Song "SOLCA" Su-hyeong got promoted from substitute to starter. In the top lane, Hwang "Kingen" Seong-hoon and Yoon "Destroy" Jeong-min will be sharing the playing time. DRX has the youngest roster in the LCK with an average age of 19.
A team of rookies might work better for DRX and cvMax. The head coach is set on his methods and these might not work with more experienced players. Perhaps this new batch of talent will give cvMax the opportunity to better develop his vision with DRX in 2021.