Damwon Gaming shared a cheerful message on Twitter and revealed that the organization will retain the same roster through 2020.
"Another peaceful day spent by Damwon Gaming. Fans, you don't have to worry anymore!" the team posted on Twitter with a photo of the players.
Damwon is not making any changes ahead of 2020, as the organization will keep the same roster that recently took part in the 2019 World Championship. Damwon is one of the few teams around the world that didn't blow up its roster in the offseason.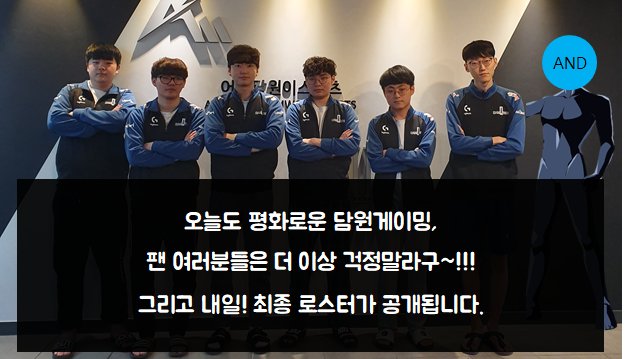 Damwon Gaming to add a new coach
However, the team is making one key change. Damwon will add a new coach now that Kim "Kim" Jeong-soo has left the team to join T1. Starting the year with a new coaching staff could change Damwon's look and feel. The team has been playing the LCK for only one year and during that time Damwon had coach Kim leading them.
Damwon made a positive impact in the competitive scene through 2019. The rookie organization is part of the new wave of Korean talent that has taken over the LCK. Damwon earned its place after winning 2018's Challengers Korea Summer and the ensuing LCK spring promotion tournament. Sandbox Gaming was the other team promoted during that season, leaving bbq Olivers and MVP out of the LCK.
In the spring, Damwon made it to the playoffs and finished in fourth place. The team had an even bettersummer and was considered the favorite to make it to the finals. Unfortunately for Damwon, T1 won their series with a clean 3-0 sweep, knocking Damwon out of the playoffs. Damwon had one more chance to make it to Worlds through the regional qualifier, where they finally claimed the third LCK seed and headed to Europe.
At Worlds, Damwon was a team on everyone's tongue. Whether it was for their individual talent or strong team results, the squad earned the respect and admiration of their opponents. This is a young team that still has room to grow, and giving them another year together will be beneficial, especially now that so many LCK rosters are being dramaticaly overhauled. This could be Damwon's opportunity to head to the top of the table.