2020 LCK Summer finalist DAMWON Gaming has secured four spots in the LCK All-Pro team for the summer split.
Top laner Jang "Nuguri" Ha-gwon, jungler Kim "Canyon" Geon-bu, mid laner Heo "ShowMaker" Su, and support Cho "BeryL" Geon-hee all snatched spots on the LCK All-Pro team. Gen.G bottom laner Park "Ruler" Jae-hyuk took the final spot. ShowMaker also received the award for MVP of the season. DAMWON Gaming head coach Lee "Zefa" Jae-min was awarded best coach, giving DAMWON a near clean sweep of the region's awards.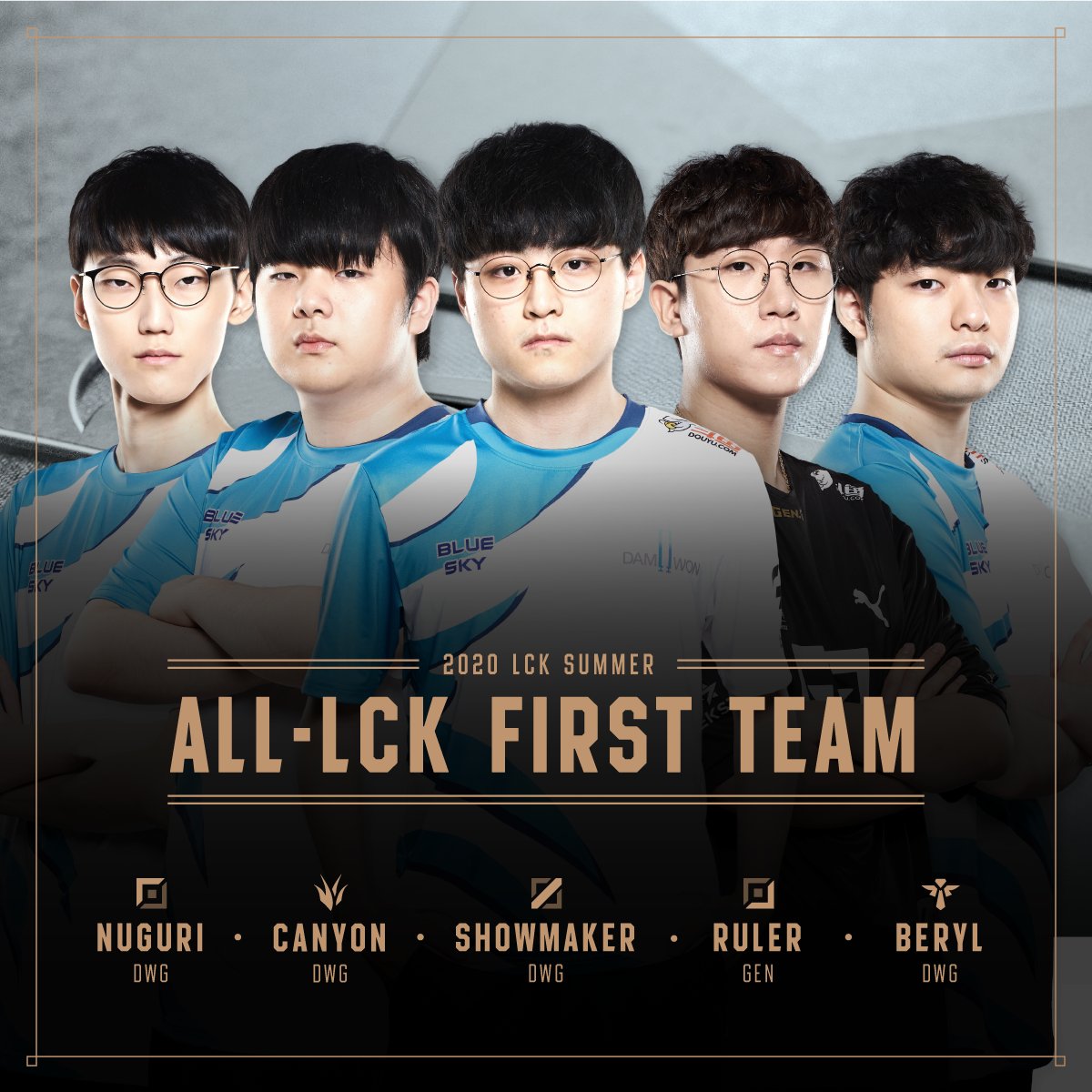 DAMWON finished the regular season in the first place with a record of 16 victories to only two losses. With that result, DAMWON secured a direct pass to the 2020 LCK Summer final where it will face DRX on September 5.
Despite the good results in the summer, DAMWON is yet to secure a spot in the 2020 World Championship. The team must win the match against DRX to qualify as the LCK's first seed. If DRX takes the win on Saturday, Gen.G will take the second seed based on championship points. DAMWON would be forced to go through the regional finals where the team would face the likes of T1, Afreeca Freecs, and KT Rolster.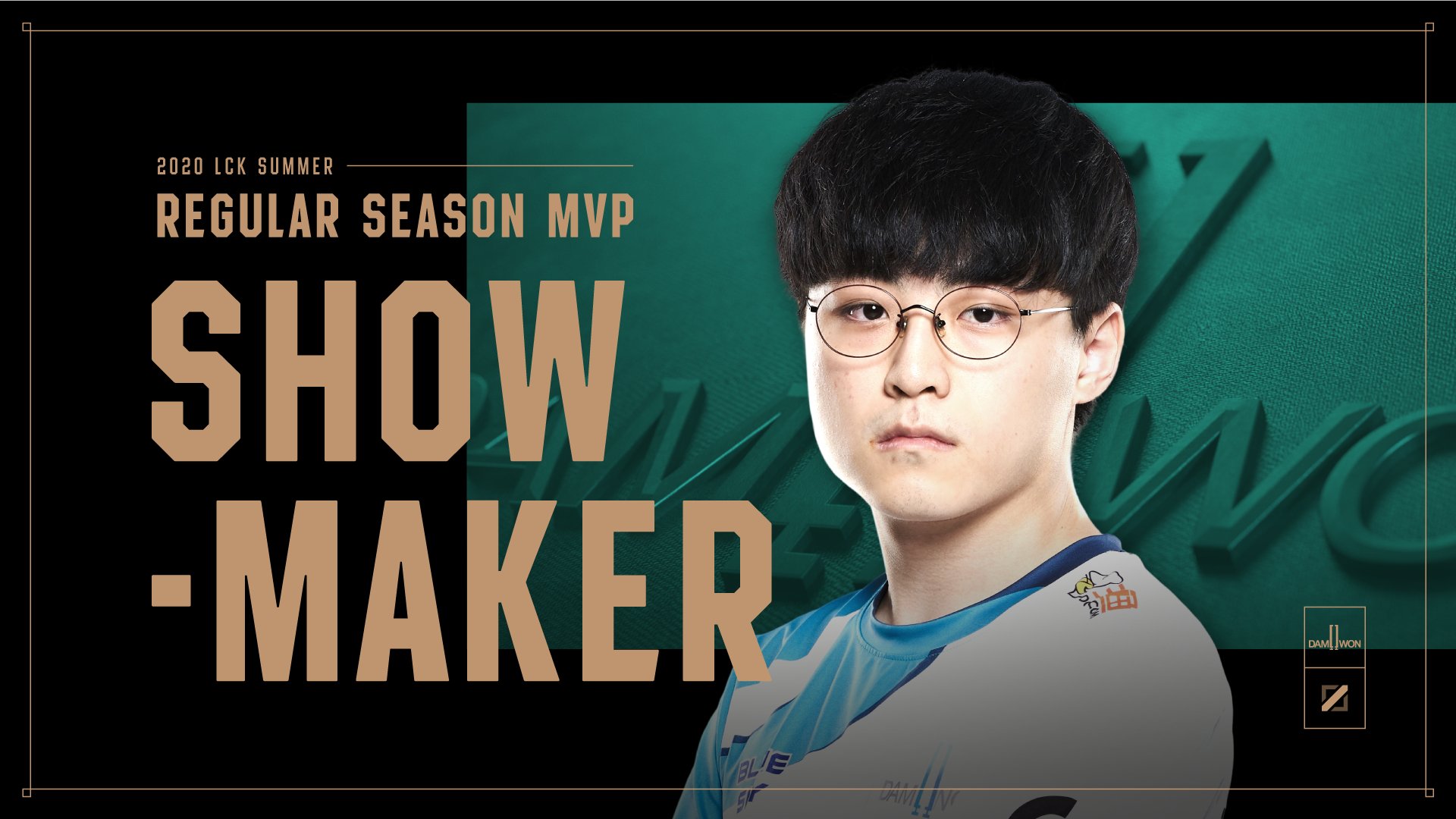 DAMWON gets the summer buff in LCK
Things are looking good for DAMWON as it heads to the finals. The team is known for its outstanding performances in the summer. In 2019, DAMWON made it to Worlds as the LCK's third seed. The team had to go through the regional finals and ultimately defeated Kingzone DragonX in the finals with a 3-2 score.
At Worlds, DAMWON looked like the team to defeat after a strong run in play-ins and the group stage. Unfortunately for the team's fans, DAMWON only made it as far as the quarterfinals where it lost to that year's runner-up, G2 Esports.
DAMWON then went through changes in the coaching staff and the bottom lane with the addition of Jang "Ghost" Yong-jun.
Right now, DAMWON is looking like the strongest team in the LCK. The pivotal point for the organization was the Mid-Season Cup played between the LPL and the LCK in May. After being directly exposed to the LPL teams, DAMWON started to play a more aggressive style. The rest of the teams in the LCK haven't been able to keep up.
DAMWON faces DRX on September 5 at 3 AM CST.