Fan favorite and popular jungler Ming "Clearlove" Kai has announced his transition into a coaching position within Edward Gaming.
Clearlove has retired as a player and is becoming the head coach for EDG in 2020. The jungler made the change after five years spent playing for the organization.
To talk about Clearlove is to talk about EDG, as he is the face of the team and the reason why so many fans continue to support the organization. The jungler is a charming character outside the rift and one of the best junglers to ever play in the LPL. Clearlove shaped up the identity of EDG and became a reference for the jungler position in China.
FunPlus Phoenix's jungler and World Championship final MVP Gao "Tian" Tian-Liang has mentioned Clearlove as one of his role models and the reason why he decided to become a jungler. The influence of Clearlove in the region is undeniable, but his journey has not always been happy.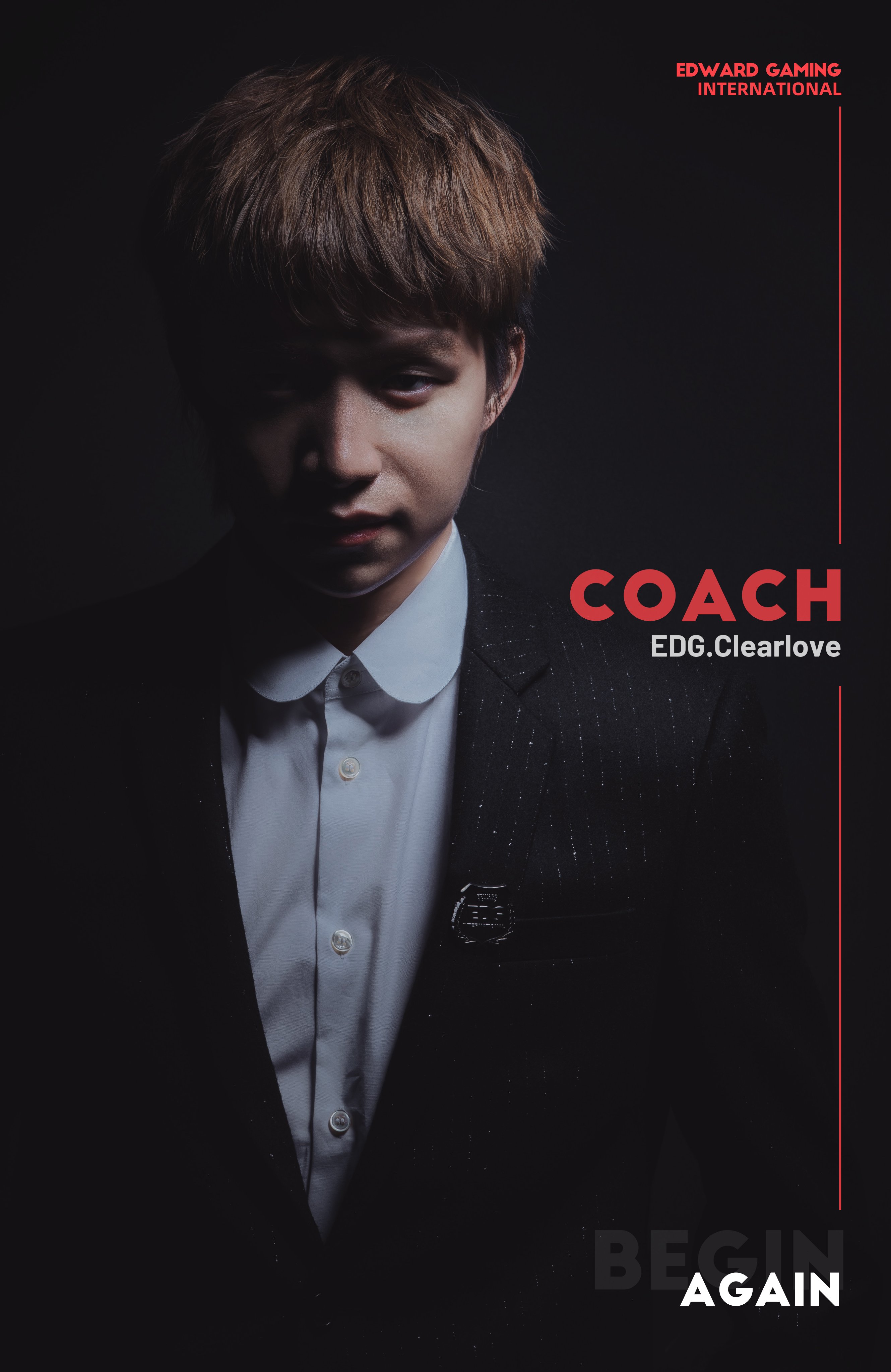 In 2019, Clearlove struggled to keep up an optimal level of play. The jungler admitted his personal struggles and through the regular season was often subbed out. Even when he wasn't on the stage, Clearlove was still one of the pillars of the team and was constantly encouraging his teammates to do better.
Becoming head coach of EDG is the next natural step for Clearlove. He is part of EDG just as the organization is a part of him.
Fans were quick to react to the announcement and shared their excitement about this change. The original post on Weibo got over 300,000 reactions and was shared over 59,000 times.
EDG will debut a new nine-man roster at the Demacia Cup. In the top lane Lim "Jinoo" Jin-woo, Zhao "Aodi" Ao-Di, and Huang "xiaoxiang" Xiang are sharing the playing time. In the jungle EDG will have Zhao "Jiejie" Li-Jie, Chang "Xinyi" Ping, and Yu "JunJia" Chun-Chia. Lee "Scout" Ye-chan continues to be the starting mid laner. The new bottom lane duo includes Wang "Hope" Jie and Tian "Meiko" Ye.
EDG will jump onto the rift on December 21.