Cody Rhodes and Bron Breaker might not be playable characters in WWE 2K22 but at least they can play as Logan Paul and Machine Gun Kelly. The final WWE 2K22 DLC update went live back in July and here is what has changed since.
The Whole Dam Pack is the final WWE 2K22 DLC update, it was introduced in July and ever since, the developers have done little to add more playable characters to the game. The Whole Dam Pack is full of pop culture personalities like YouTuber Logan Paul who made his WWE debut in April 2022. Seems like Visual Concepts meant it when they said there would only be five updates to WWE 2K22.
One aspect of the game that keeps adding content is the MyFaction mode. In this mode, players collect cards featuring their favorite wrestlers, from the past and current. Players create their factions and compete for MyFaction Points and Tokens. It is possible to unlock cards using Locked Codes. The most recent update is an All-Women pack that includes Charlotte Flair, plus Becky Lynch, Bayley, and more.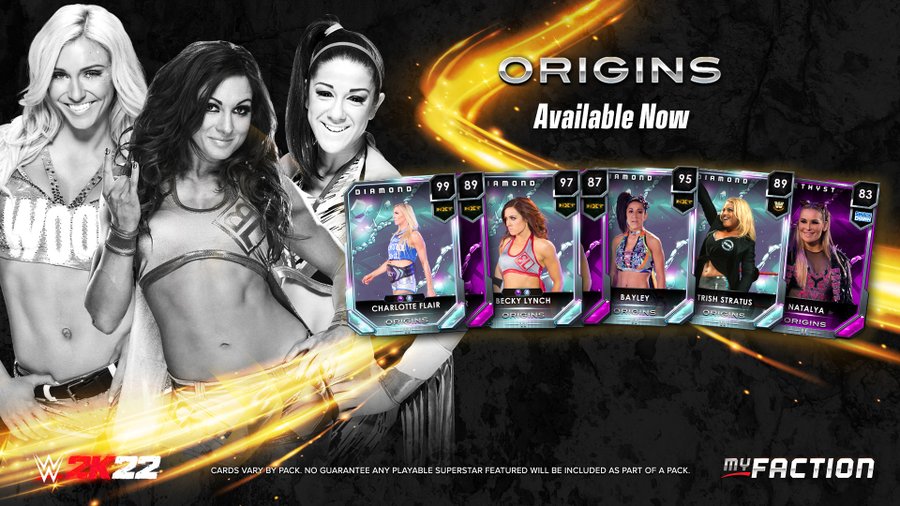 MyFaction mode lacks an important aspect, it cannot be played online. These cards can't be used in Universe or MyGM mode. While some players enjoy this mode, a majority seem to be against MyFaction mode altogether. A new game is rumored to be coming out in a couple of months and players are wondering if MyFaction will be back.
Will there be WWE 2K23?
WWE 2K23 is yet to be confirmed but fans believe it might be coming soon. WWE 2K22 had a positive reception and overall positive reviews. If a new installment in the series is coming out, it will most likely come out in March of 2023, before Wrestlemania 39.
The game is most likely coming for PS5, Xbox Series, and PC.