Haunted Chocolatier is an upcoming action RPG developed by the creator of Stardew Valley. Few details about the game have surfaced, but these are enough to start speculating about Haunted Chocolatier gameplay.
Eric "ConcernedApe" Barone announced in 2021 that he was working on a new game called Haunted Chocolatier.
"With my next game, I wanted to explore more fantastical possibilities… experiences that take you beyond the ordinary. That's where magical haunted ghost chocolate comes in," Barone wrote in the announcement.
Since then, he has shared two progress updates, one of them including what seems to be part of the gameplay.
Haunted Chocolatier gameplay speculations
Players who expect Haunted Chocolatier to be a sequel to Stardew Valley will be disappointed to discover how drastically different the games are. Stardew Valley's focus is described by its creator as "more humble." In the game, players live off the land, grow food, and take care of animals. None of these activities will be present in Haunted Chocolatier.
The main character runs a chocolate shop at a haunted castle. Their job is to gather ingredients to prepare the chocolate. There is no farming involved in the game, but the social elements, like getting to know the locals, are part of the Haunted Chocolatier gameplay.
The update that got potential players speculating was shared in October of 2021.
"Haunted Chocolatier has a greater focus on combat, so it needs to be very fun, satisfying, and engaging while also appropriately fitting into the big picture," Barone wrote in the update, sharing a brief clip of combat.
Barone clarified that the combat system is completely new and is not taking anything from the combat system used in Stardew Valley.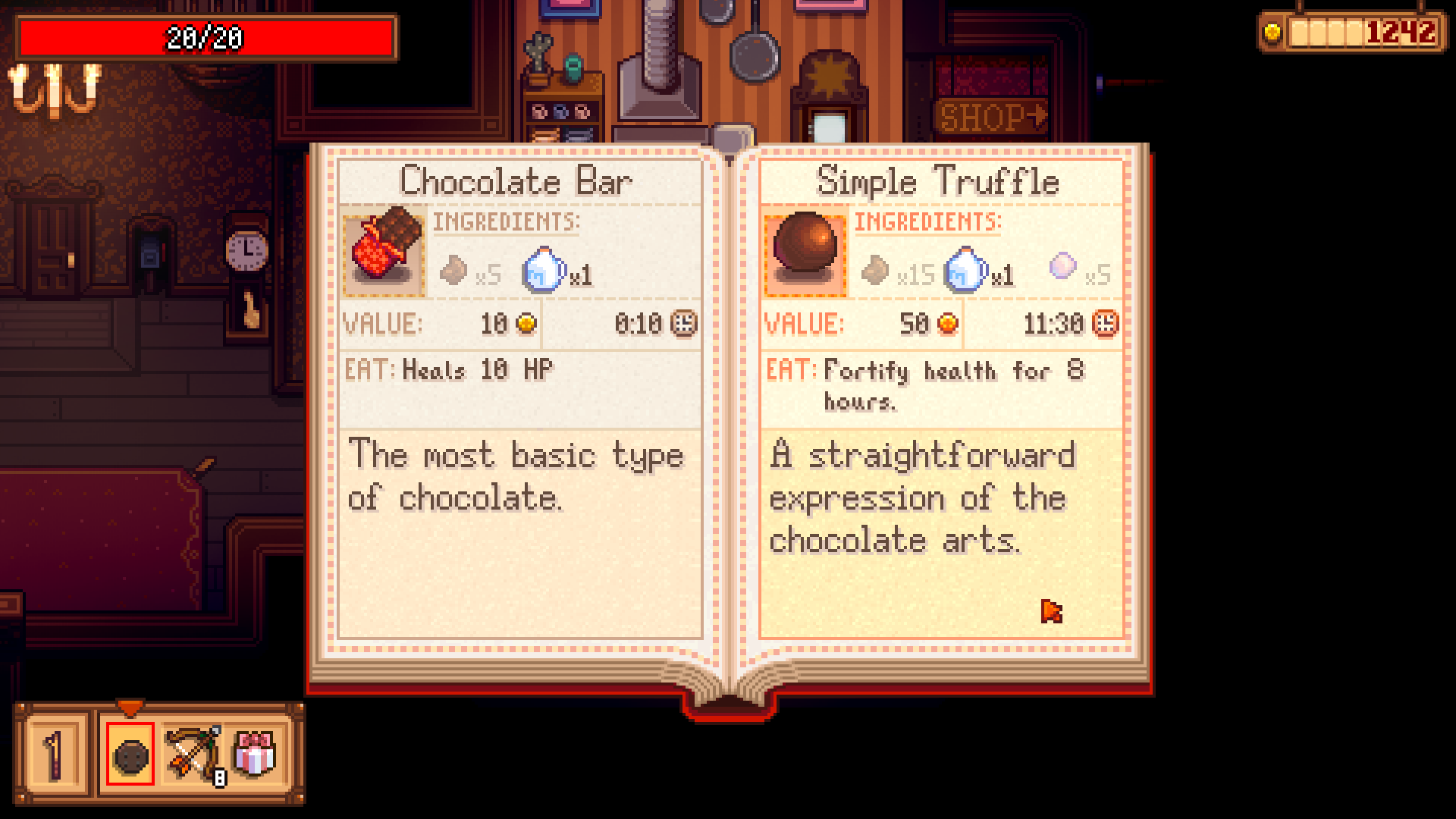 In Haunted Chocolatier, players have shields that can be used to block attacks and stun enemies. When the enemy is stunned, the attack speed of the main character increases.
The shield and stun mechanic makes it possible for players to take different approaches to the game. You could play slowly and wait for your moment. Or charge into battle without hesitation.
Haunted Chocolatier release date
Another big point of speculation is the potential release date for the game. Barone took four years to develop Stardew Valley. In theory, Haunted Chocolatier should take less time because he is an experienced developer, but that might not be the case.
Barone admitted that he is not planning on releasing the game until he is satisfied with the final product.
"If it never gets there, I'll just never release it," Barone wrote.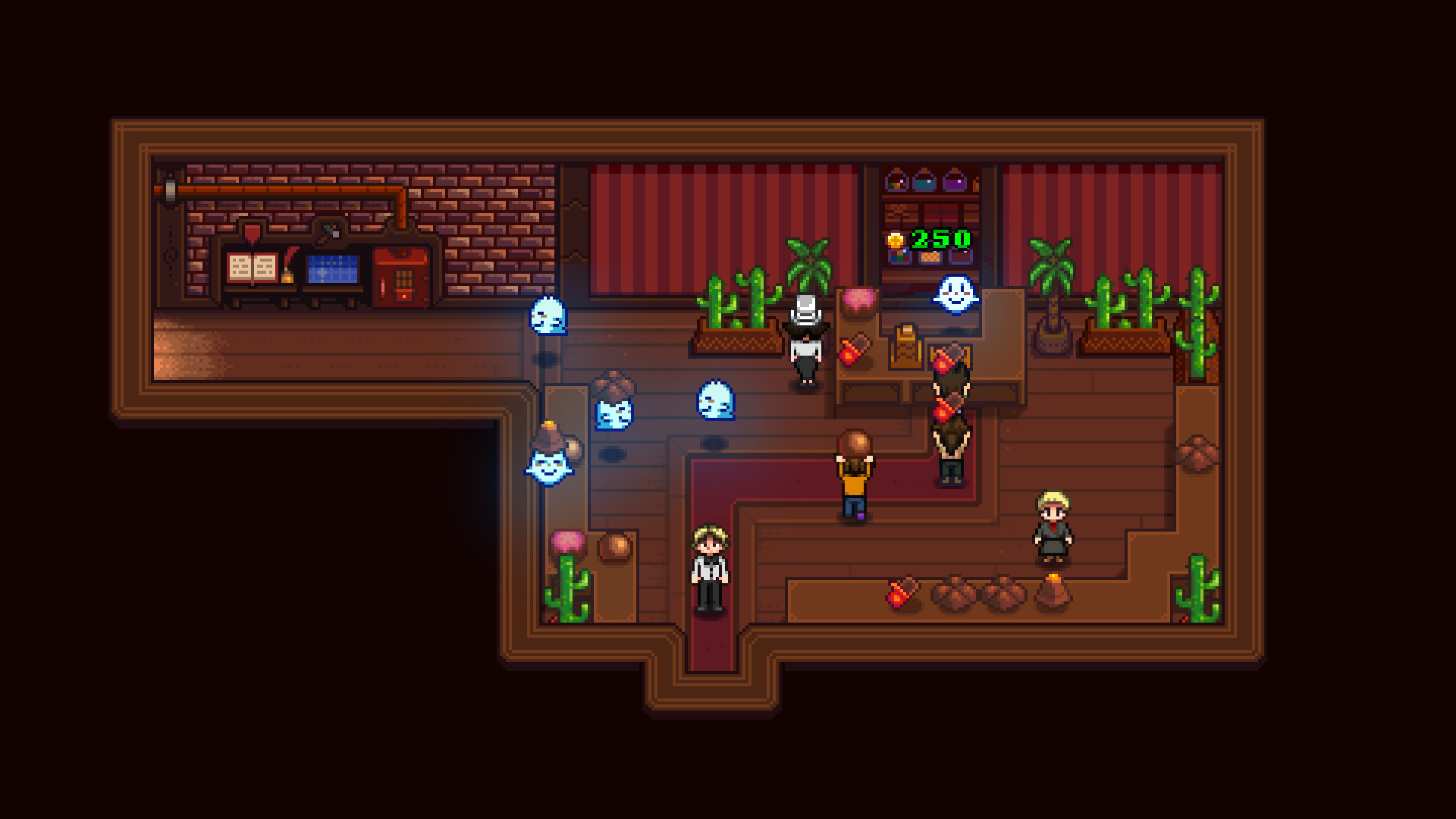 In August 2022, Barone shared some screenshots from Haunted Chocolatier, showing a bee that seems to be one of the bosses in the game.
There isn't a release date for Haunted Chocolatier, and it could be at least a year until we get any confirmation from Barone. It's been months since he shared any update about the game, which isn't rare. Barone likes to keep his cards close to his chest and share only what's necessary. Hopefully, we'll have more information soon.