Ten years after its public release, Twisted Treeline is finally retiring from League of Legends. The 3v3 map will be available until the end of this season when it will be completely removed.
It's not news for League fans that Twisted Treeline will be getting removed, but now the date is set. Riot Games announced the game mode was getting pulled from the rotation so they can focus on larger and more played game modes, such as the classic 5v5 Summoner's Rift.
Riot thanks Twisted Treeline players with icons and emotes
Even though there are players that enjoyed Twisted Treeline and regularly participated in the 3v3 ranked mode, the map has never gotten nearly as much love as Summoner's Rift or ARAM's Howling Abyss, so the fact it's getting pushed to retirement shouldn't come as a surprise.
Those that have spent some of their time on Twisted Treeline, however, are getting thanked by Riot with different rewards.
"We're sad to see such a longtime game mode leave our official rotation, but doing so will let us keep our focus on our larger game modes," Riot shared in the statement. "That being said, we want to specially commemorate those of you who've been long-term fans of Vilemaw and celebrate all the games you've played in League's venerable 3v3 mode!"
With the season ending on November 19, ranked rewards will be distributed to Twisted Treeline players. Patch 9.23 will redistribute rewards to those who played a specific number of games on the map during it's ten-years-long life in the game.
Players that played more than 10 games will get an exclusive icon, while those who played over 50 will get an emote in addition to the icon. The highest reward will be given to those that have over 100 games on Twisted Treeline, as they will get another limited time icon together with the two lower-tier rewards. The icon will represent Vilemaw, the map's strongest monster and a rough equivalent to Baron Nashor.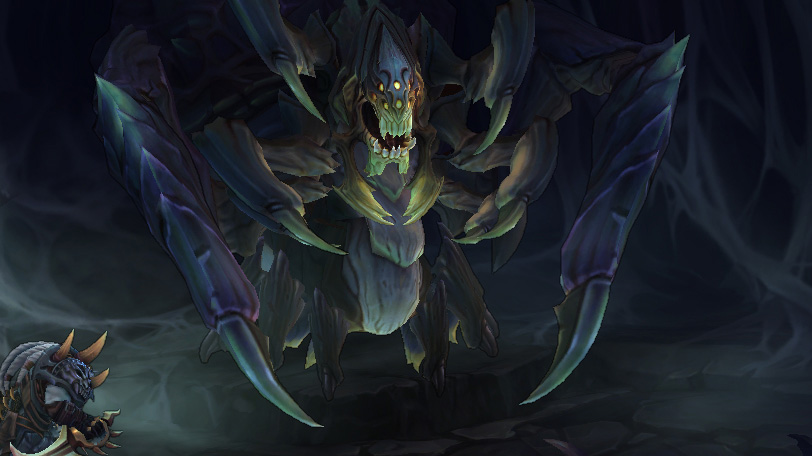 Twisted Treeline fans aren't happy
Most League players don't care much about Twisted Treeline retiring, but those who do have been very loud about it.
"No one played it because nothing has been changed in years," one player said. "There's been nothing to entice players to play it. Now Riot is blaming the players for its lack of use when in reality they caused it."
Another player went as far as making a petition to keep Twisted Treeline in League's map rotation.
This isn't the first map Riot has decided to take down, as Crystal Scar, which was a map for an objective-focused game mode called Dominion, was retired in 2016 for similar reasons.