Thro
ugh the offseason, Team SoloMid's fans were promised a new roster that would satisfy their demands. The people working behind the scenes shared their genuine enthusiasm for the TSM project in 2020. Announcements were made, videos are up, and TSM has a solid roster for the LCS.
On paper, TSM has the potential to get back to the top of the ladder, but first, they must overcome some big challenges.
The fans have been here before, as the team signs an impressive roster and they get their hopes up only to be disappointed just a couple of weeks into the season. It happened in 2018 and again in 2019, both years in which TSM failed to make it to Worlds.
TSM's issues are clear, as the team has been lacking a solid jungler and the bottom lane is unstable to the point where it has become a nuisance for fans. The team addressed those weaknesses and is bringing three new players that are each strong individually.
Looking down the line, TSM's roster looks powerful but also extremely volatile. This is the type of roster that needs a strong coach to make it work, or else it will be 2019 all over again. The key to unlocking TSM's greatness lays in the hands of mid laner Søren "Bjergsen" Bjerg and how well can he work with his new jungler.
TSM 2020 JUNGLER ANNOUNCEMENT
Dardoch joining TSM was a long time coming
After years of going back and forth, TSM finally signed Joshua "Dardoch" Hartnett as its starting jungler. Dardoch had a tryout with TSM in 2016, and the jungler was confident and enjoyed his time with the team, but it wasn't meant to be. Three years later, Dardoch finds himself again with TSM and the timing couldn't be more perfect.
Dardoch is a bit of a controversial character and he has a reputation for being a toxic player, which ultimately led to his suspension from Team Liquid in 2016. Dardoch has been navigating the LCS with a scarlet letter on his chest and the teams are reluctant to sign him because the risk is too high.
The jungler is on a path of redemption, trying to clear his name and prove that he is a better teammate deserving of a chance. Dardoch has laid low, playing with OpTic Gaming Academy and getting the job done without much fuss. Now, the jungler has a chance to get back to the LCS and he has the potential to be the hero that TSM needed.
Dardoch brings a lot of aggression to the roster, as he's a vocal jungler and playmaker by nature. When he was with Echo Fox, Dardoch and Heo "Huni" Seung-hoon made for a lethal combination. The top laner matched Dardoch's aggressive style and together they dominated the Summoner's Rift. TSM needs a proactive jungler with ideas of his own that won't be tossed around by the rest of the team and that's Dardoch.
"Thank you to those who are open and welcoming to me. Those who are skeptical of me, just me give me some time and I'm sure that I'll prove to you guys that I'm here to stay and do well," Dardoch said on his introduction video.
The biggest challenge for Dardoch will be standing his ground without falling back into his negative behavior. Former TSM players have talked about the team environment and how negative it can get. TSM is also known for demanding nothing less than perfection from its junglers and crushing their spirits if they don't reach the expectations.
Biofrost is back home at TSM
Vincent "Biofrost" Wang has rejoined TSM after two years with Counter Logic Gaming. Biofrost's departure from TSM was perhaps the less dramatic of the three changes that took place in late 2017. The support was graceful throughout the entire affair and even joked about joining CLG as a spy sent by TSM. Two years later, he is back with the team that started his professional career.
Getting kicked out of TSM turned out to be a blessing in disguise for Biofrost. Through his time with CLG, Biofrost worked on his leadership skills and became the main shot caller for the team. The version of Biofrost that is rejoining TSM is a more mature and experienced player that has found his voice.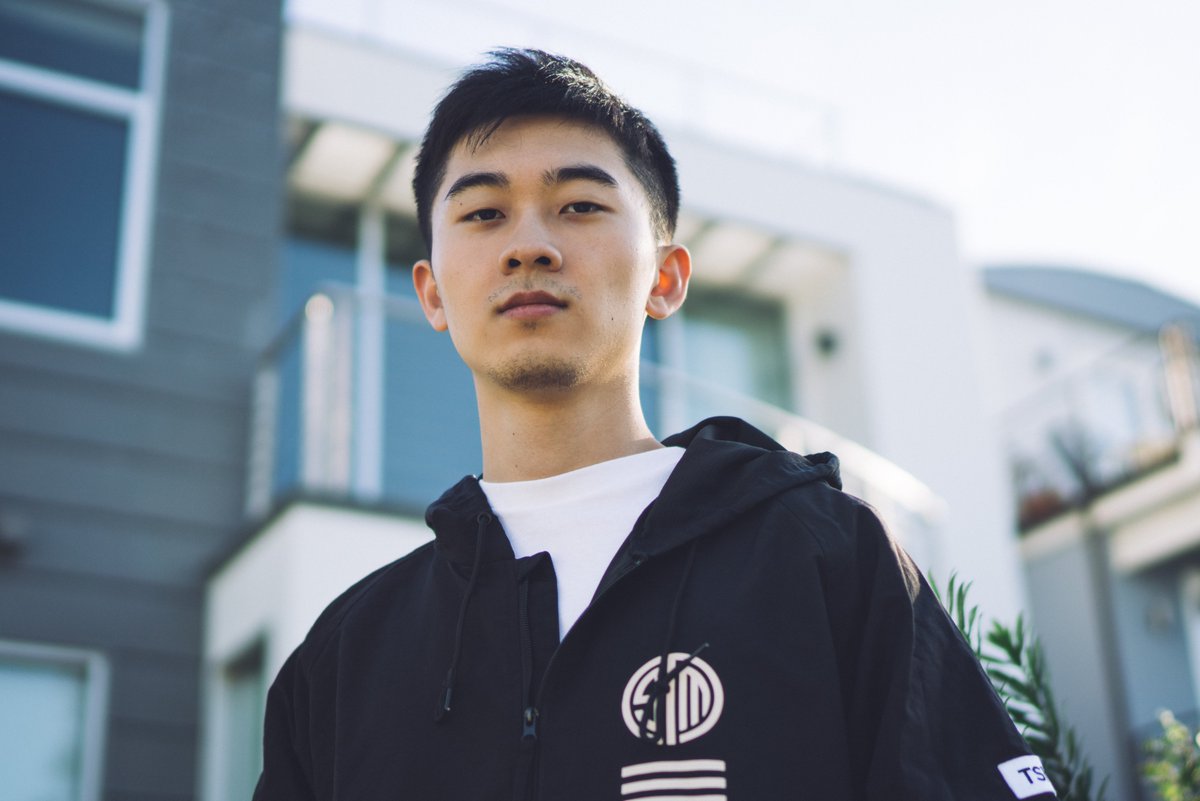 TSM signed Danish bottom laner Kasper "Kobbe" Kobberup as Biofrost's partner for the LCS 2020. Kobbe played with Splyce for the past four years, but it wasn't until summer 2019 when Kobbe and Splyce truly shined. The team qualified to Worlds for the first time since 2016 and made it all the way from the play-in stage to quarterfinals.
Kobbe had a good performance at the event, and he proved to be reliable and consistent with his level of play. As a player, Kobbe doesn't demand extra attention from the jungler to get ahead, he is independent and can stay relevant even if his support is not playing well. Kobbe and Biofrost make for a good pair and should be a significant upgrade from the previous bottom lane.
Without the added pressure of an unstable bottom lane, Dardoch should have more time to play through the solo lanes which is TSM's preferred style.
TSM 2020 AD CARRY ANNOUNCEMENT
TSM looks to find a new balance in the LCS
TSM has all the right pieces to make a splash in spring. However, there's a big condition that the team must meet if they want to succeed, and it's that Dardoch and Bjergsen must work together. There is an imbalance of power between these two players, as Bjergsen is more than just a demanding teammate. Dardoch is jungling for a demanding teammate who also happens to be a partial owner of the team.
The team must work around this relationship because either Dardoch goes back to his toxic tendencies or he helps the team grow positively. The challenge for the organization will be to keep all the egos at check and not let any potential problems spiral out of control.
TSM is focused on winning in the LCS 2020, amd the team has the potential to reach the top if they forge a healthy relationship between their players. One thing is for certain: This is the best the team has looked since its winning roster in 2017.