T1, formerly known as SK Telecom T1, is living up to expectations in the 2019 KeSPA Cup.
The team took down tournament favorites Gen.G in a series that went to three games, advancing to the semifinals in the process.
The victory comes after a tumultuous off-season which saw T1 deal with multiple high-profile departures. Though many were expecting the new T1 to be weaker than the 2019 iteration of the team, it only took T1 one series to prove the haters wrong.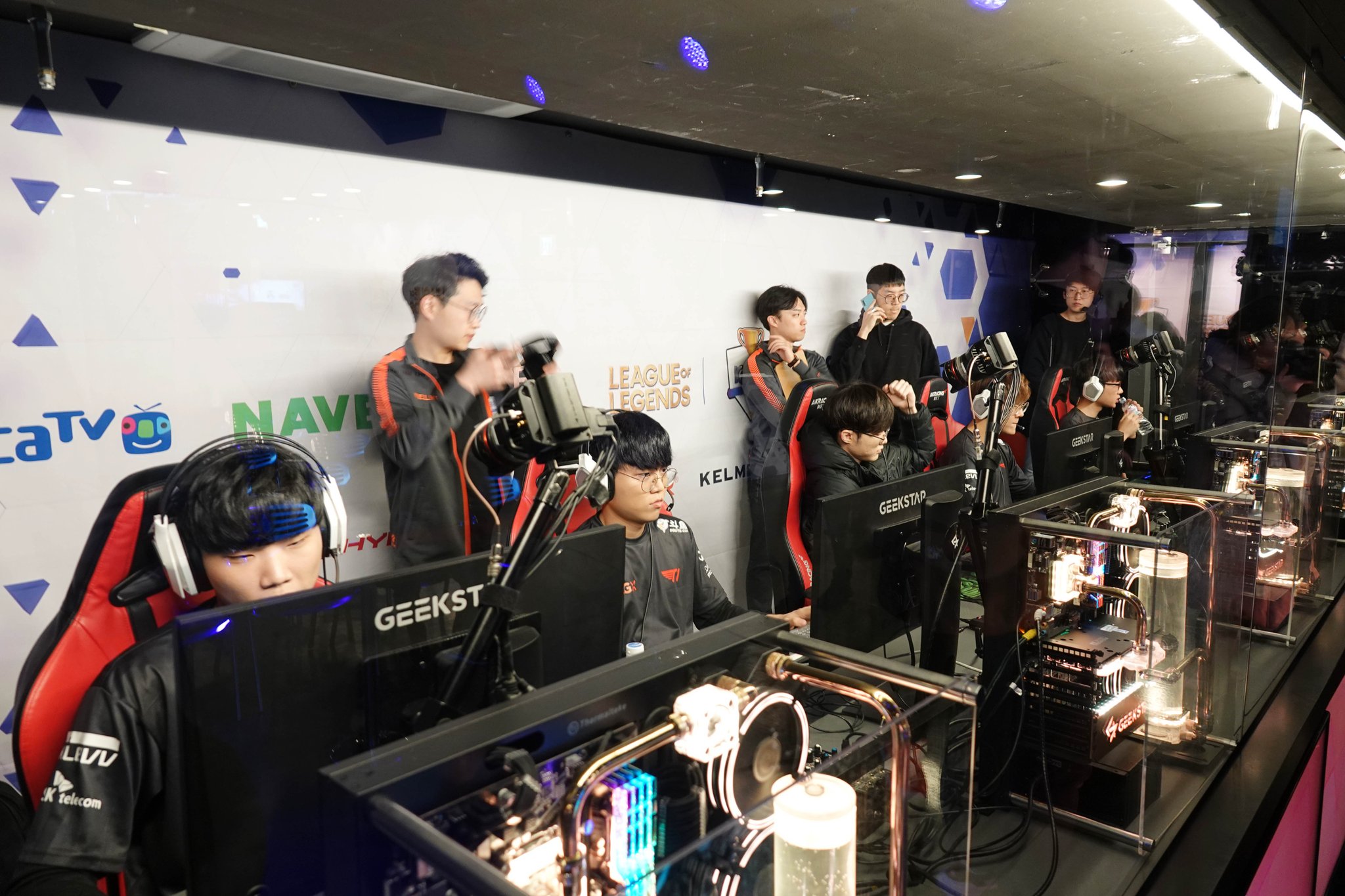 T1 trusts the young talent
All eyes were on T1's newcomers, rookie top laner Kim "Canna" Chang-dong and former DragonX jungler Moon "Cuzz" Woo-chan.
In the top lane, Canna stood his ground and absorbed the pressure like an experienced player. Not even constant gank attempts from former T1 star Kim "Clid" Tae-min were enough to set him back. Canna had a solid performance throughout the entire series and is looking like the hottest rookie heading into 2020.
In the jungle, Cuzz proved to be a worthy replacement for Clid. The jungler was aggressive and assertive, and played well around his laners. While the junglers were mostly even during the series, Cuzz had the edge and ended up looking like the better player.
It wasn't a perfect performance for T1. The team appeared hesitant at times and got over-eager when it came to team fights against Gen.G, which showed a tendency to play through the bottom lane even when it wasn't the strongest side of the map.
In the end, the series was decided by the compositions, with scaling proving to be the difference. T1 advanced to the semifinal where it will face Sandbox Gaming. Gen.G will return to the stage in the LCK spring season.
DragonX stays strong
On the other side of the bracket, DragonX continues to dominate the competition. The team, led by the controversial coach Kim "cvMax" Dae-ho, made it to semifinals after a victory over Damwon Gaming.
DragonX started its 2019 KeSPA Cup run in the elimination round and has a perfect record to this point. The team is looking more like Griffin than Griffin itself, with star Jeong "Chovy" Ji-hoon dominating the mid lane. DragonX is heading into the LCK spring season as the frontrunner for the title.
In previous years, bottom laner Kim "Deft" Hyuk-kyu was the main star of the team. This time around, every single player will get a chance to shine and carry the team to victory. With such a strong roster around him, Deft has become an even more solid player.
DragonX, like T1, is betting on the young talent this year. The team is starting rookie jungler Hong "Pyosik" Chang-hyeon who has been consistent throughout the 2019 KeSPA Cup. DragonX is facing Afreeca Freecs in the semifinals.