The release date for Pokemon Scarlet and Violet is fast approaching and new information keeps coming out. However, one important detail that is still under wraps are the Pokemon Scarlet and Violet starter evolutions.
Choosing your starter is probably the most important decision a trainer gets to make in any Pokemon title. Ahead of the release of each title, Pokemon shares more details about the starters so players can make an informed decision. Pokemon Scarlet and Violet seem to be the exception.
So far, Nintendo has shared details about new Pokemon, the differences between Scarlet and Violet, the Terastal Phenomenon but nothing about the Scarlet and Violet starter evolutions other than names, types, and some personality traits.
Fuecoco is a laidback Fire type. Quaxly is Water type and serious-mannered. The Grass cat Sprigatito is capricious, constantly seeking attention.  
Some players believe that the lack of information is part of the marketing strategy to make the audience even more curious about the game. Of course, the lack of information hasn't stopped trainers from creating their own versions of the evolutionary lines for the starters.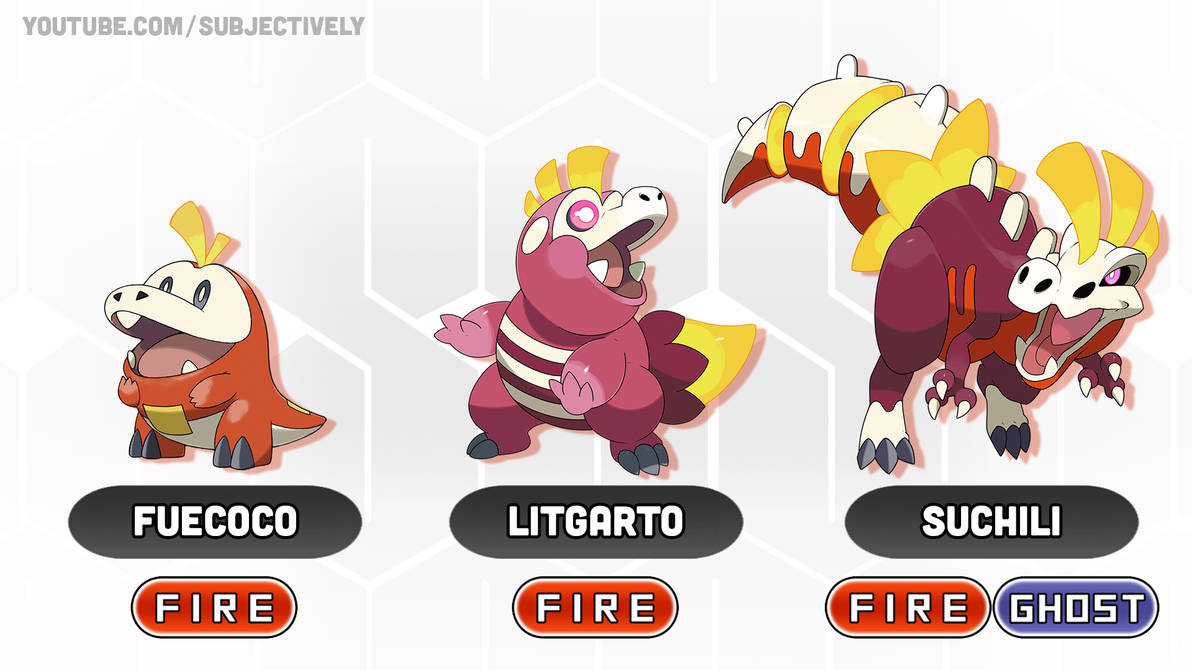 Can the Pokemon Scarlet and Violet starters be any Tera type?
In Pokemon Scarlet and Violet, Pokemon can have any Tera type making them unique. It is unclear if the starters will have a set Tera type or if it will change from player to player.
The Tera type and the final evolution of the starters could ultimately make them incredibly strong. For example, let's apply the system to the starters in the first generation. Venusaur is a Grass and Poison type. Grass type are weak against Fire but if Venusaur is Water Tera type, then a Fire opponent is immediately ineffective.
It is not uncommon for Pokemon to start being one type and have an additional type in their third evolution. For example, Froakie from Pokemon X and Y starts as a Water type. Greninja, Froakie's third evolution is Water and Dark type.
With 18 Tera types available, the possible combinations are exciting. This is just one of the mechanics that make Pokemon Scarlet and Violet so innovative.
Pokemon Scarlet and Pokemon Violet will be available on November 18.