The ONE Esports Dota 2 World Pro Invitational Singapore is underway and things have not been going according to plan for some teams.
The group stage has wrapped up and with that, four of the 12 participating teams have been eliminated. The teams heading home include Team Aster, Team Liquid, J.Storm, and PSG.LGD.
While ONE Esports Singapore is not part of the Dota Pro Circuit and carries no stakes when it comes to The International 2020, most of these eliminations serve to spur on some of the concerns that have cropped up in this early phase of the season or undermine some of the early success enjoyed by teams.
PSG.LGD's struggles look like no fluke after ONE Esports Singapore
When PSG.LGD, the third-place team of The International 2019, was eliminated in the open qualifiers to the DreamLeague Season 13 major, speculation was abound that they were caught off guard by the Outlanders Update. Either that, or the Outlanders Update had injected so much randomness into the game that unknown teams could fluke their way into wins over bona fide elites.
That thread started getting pulled apart when things went largely according to plans in the other qualifiers. Now, things have been completely unwoven.
PSG.LGD was eliminated from ONE Esports Singapore after a 3-7 performance in the group stage. The team went 0-4 on the first day, and went even on day two. That sends the team home without playing on the main stage.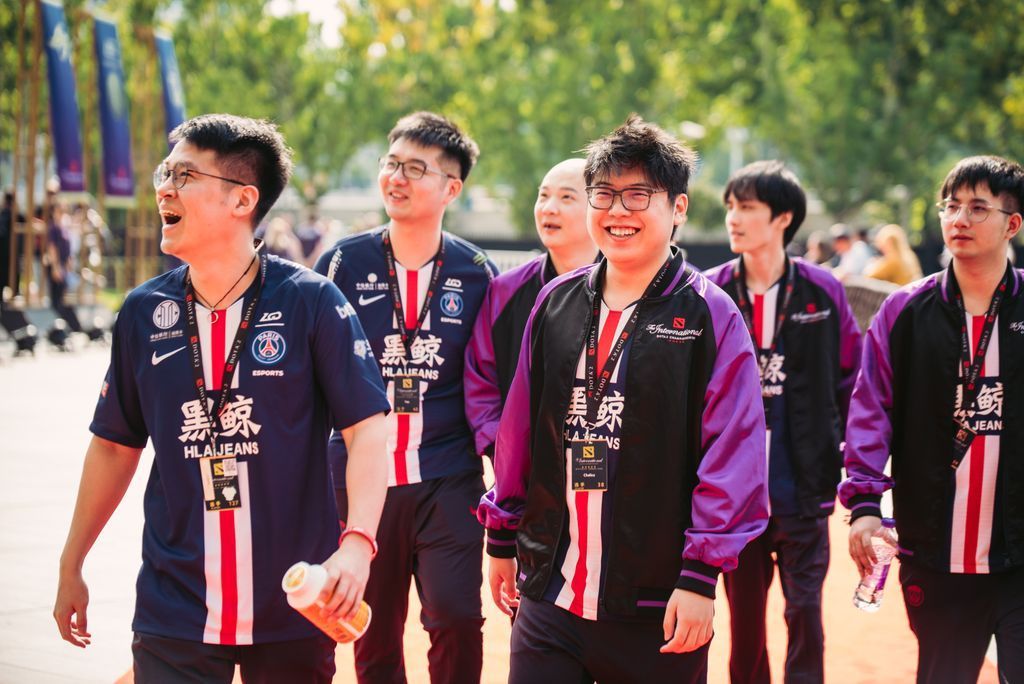 While this is better than the team's performance in the DreamLeague Season 13 qualifiers, where PSG.LGD was defeated by the largely unknown FTD.Apollo, it's still a damningly bad performance for a team that should be held up as one of Dota 2's best.
The troubles behind the team's performance are currently a mystery. All five PSG.LGD players that competed at The International 2019 returned, with the only change to the team coming with the departure of coach Yao "QQQ" Yi. Whatever the issues are, PSG.LGD will need to remedy them quickly.
J.Storm officially on a skid, Liquid Dota 2 team in trouble
J.Storm and Team Liquid shared a fifth-place finish at the MDL Chengdu Major. It wasn't an especially strong performance for either team, but it was about as good as one could reasonably expect and bode well for their futures. At ONE Esports Singapore, both teams fell well short of advancing to the playoffs.
Team Liquid mustered just one win in the group stage, going 1-9 en route to a last-place finish. Along the way, they were completely outclassed by the stronger teams in their group and stumbled against everyone else. It's a bad look for Liquid as they look towards the DreamLeague Season 13 major, but things were even worse for J.Storm.
Despite playing in the weaker of the two groups, J.Storm went just 2-8 with a run defined by their inability to capitalize on advantages. A number of games saw J.Storm get an edge over their opponent only to have the lead slip away.
Though Team Liquid can lick its wounds and look to rebound at the next major, this actually continues a bit of a slide for J.Storm.
The team went from placing top-six at the MDL Chengdu Major to failing to qualify for DreamLeague Season 13 or the WePlay! Bukovel Minor. That makes it easy to wonder if J.Storm's early momentum has evaporated entirely, leaving behind a team that will struggle to stay competitive in a surprisingly competitive North American scene.