Overwatch has added the previously announced cross-play feature to all game platforms along with a new challenge. Ashe's Deadlock Challenge was introduced alongside many new things added to the game that players can earn.
Cross-play was introduced a few weeks ago by Overwatch lead game developer Aaron Keller. PC players can now play with console players, and console players can play with friends who own a console different from theirs. The only way PC players get matched to console players in cross-play is if they are in a group that consists of console players. For those playing on console, they will be automatically added to a pool of other console players who could be playing on any of the supported platforms such as a Nintendo Switch, Xbox, or PlayStation console.
PC players will not be able to play with console players during ranked matches in competitive mode. For console players, cross-play among consoles will be available for competitive mode and will likely lead to a reduction in queue times across all game modes. Players are automatically opted into cross-play but do have the option to opt-out on console. PC players are always opted into cross-play, but the only way a player can participate in cross-play is by actively grouping with console players.
What is Ashe's Deadlock Challenge?
Ashe's Deadlock Challenge tasks players with playing and winning games in any game mode in order to unlock weekly challenge rewards. New cosmetics such as player icons, sprays, and skins can be earned during the course of the challenge. Players can also watch partnered streamers to unlock additional sprays. Watching six hours of partnered streamers will unlock all three sprays associated with the event.
Ashe's Deadlock Challenge | Overwatch
The event started June 22 and runs through July 5, at which time there will likely be a small break before the next Overwatch Summer Games is implemented.
New Overwatch novel: Deadlock Rebels
In addition to Ashe's event, the infamous outlaw is also getting some lore. A new novel about the Deadlock Gang has been released.
The novel follows the events after the Omnic Crisis where Ashe has been arrested on the morning of her high school graduation. Her parents disinherit her from the family fortune, so she decides to steal back what is hers and teams up with B.O.B and Jesse McCree in a series of heists.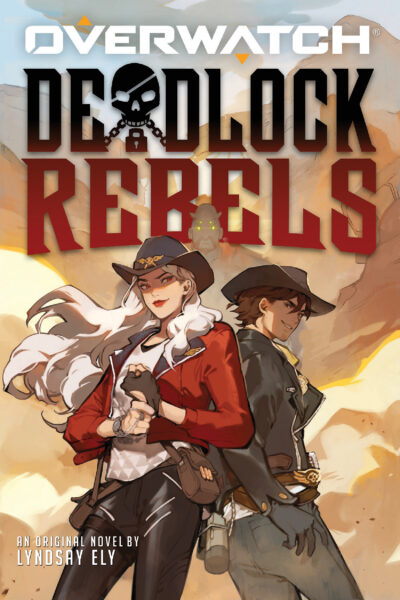 For fans of Ashe and McCree, this book tells the tale of their origin stories. There is a full chapter preview on the Overwatch website, and the book is available for purchase at a variety of retailers.