Team Secret may have told a bit of a fib when it announced that longtime mid Yeik "MidOne" Nai Zheng was taking a break from Dota 2.
The Malaysian player's name has appeared on the official Dota 2 Major Registration page with a new team called the SEAMonkeys. The team's roster is currently listed as follows:
Michael "ninjaboogie" Ross Jr.
Yeik "MidOne" Nai Zheng
Nicholas "zeal" Lim Eng Han
Lee "Chidori" Jia He
"KennyO"
After a breakout year with Fnatic in 2015, MidOne transitioned to the European scene with Team Secret in 2016 and has enjoyed huge success in the years since. Alongside Clement "Puppey" Ivanov, he won three Dota two majors and placed fourth at The International in both 2016 and 2019.
Earlier this month, Team Secret announced MidOne was being dropped from the team.
"MidOne will be departing from our active roster in order to take an extended break away from DotA 2," Secret said in a statement. "The demands of the previous DPC season required staying in Europe for extended periods of time to commit to boot camps, Majors and travelling across the world for tournaments in other regions."
Evidently, this "extended break away from Dota 2" will not be happening, as he is likely going to compete in the SEA qualifiers to the DreamLeague Leipzig Major. Team Secret will also be returning at that time to compete in the European qualifiers.
Will SEAMonkeys qualify for DreamLeague Leipzig Major?
From a talent perspective, SEAMonkeys is a mixed bag. Though MidOne is established as a premiere player, nobody else on the team has enjoyed comparable success.
The only other heavily credentialed player is ninjaboogie, who has had a strong career to this point on a variety of Southeast Asian teams. His most notable accomplishments came from his various runs with Mineski, with his most notable victory being a first-place finish at the 2018 Dota 2 Asia Championships.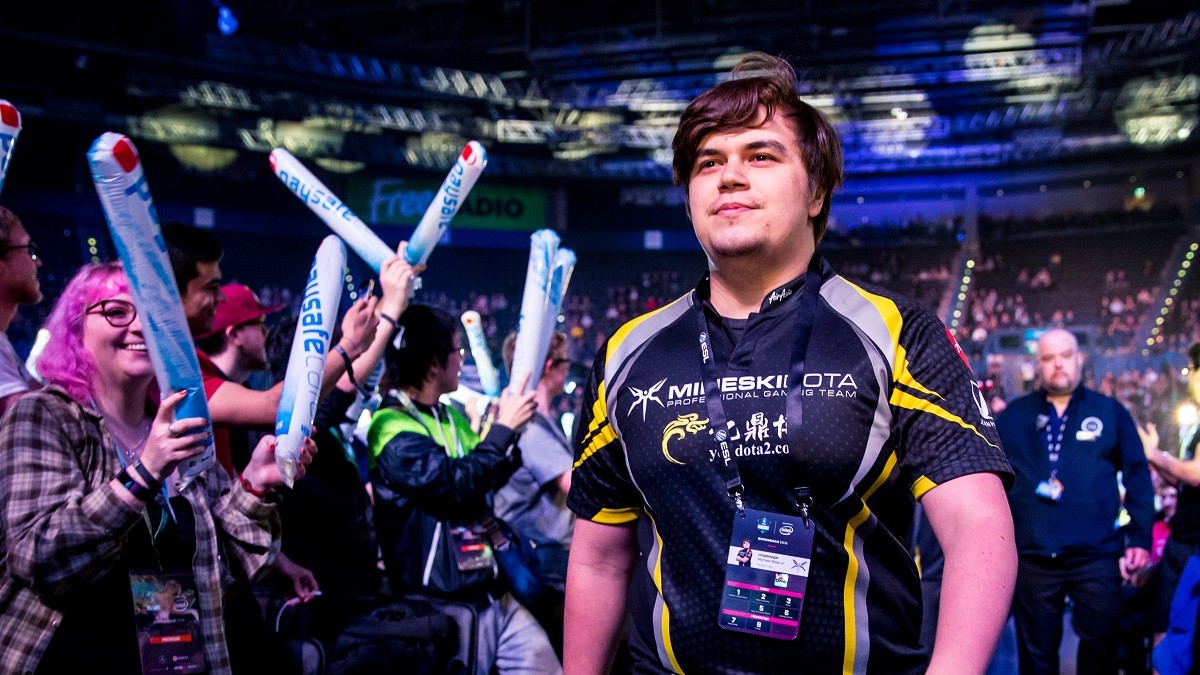 Chidori and zeal are joining SEAMonkeys from the DotaHero organization, an all-Malaysian team that has been active in various SEA leagues and events since forming in 2017. The final member of the team, KennyO, has no professional achievements to his name and is currently listed as the 112th-ranked support player on the SEA Dota 2 leaderboards. In a brief post on Facebook, an administrator for MidOne's page noted simply that "he's new."
The team could have chemistry, but it feels as though the side will likely face long odds when it comes to qualifying for Dota Pro Circuit events. The SEA region isn't especially deep at the moment, but still has organizations like Fnatic and MDL Chengdu Major winner TNC Predator that will be the favorites in any regional qualifier they compete in. Past that, there are more talent-rich teams such as the newly improved T1 Esports and Geek Fam.
Making matters trickier is the fact that the SEA region is likely to have its number of major qualifier slots reduced. The region had three at the MDL Chengdu Major, which opened the door for a lesser-known Team Adroit to compete. Odds are that China, Europe, and North America will be the three regions to receive three slots in each major, which will make things even more competitive in the region.
Ultimately answers on SEAMonkeys' chances will come soon. In all likelihood, they will be forced to earn a spot in the regional qualifiers by competing in the open qualifiers, which kick off on November 28. If they receive a direct invitation to the regional qualifiers, they will be in action on December 1.