Madden NFL is one of the most popular franchises in EA Sport's catalog, but that popularity is decaying, and Madden 23 player rating seems to be at the root of the problem.
Madden 23 was released on August 19, 2022. Almost three months after its release, the game has an audience rating of 2.9 stars out of 5 possible. On Steam, the game has a 6/10 rating. Some complaints are the high card prices, limited customization, and clunky playability. However, the main one that has been carried out for some years now is the Madden 23 player rating. It has gotten to the point where players are discussing whether the rating matters.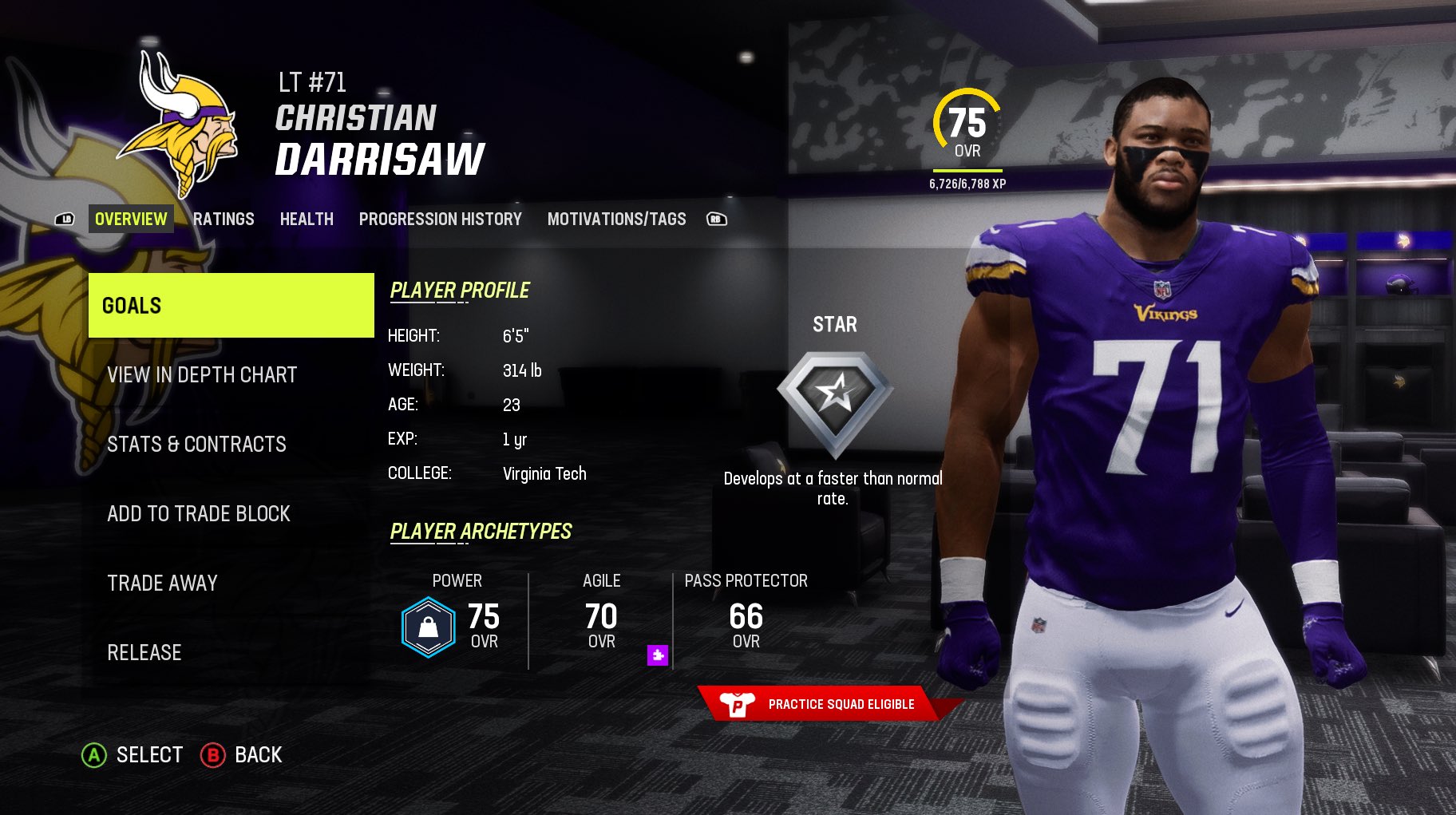 A player rating is determined by real-life stats and is supposed to reflect a player's real capabilities. Ideally, these ratings change based on what's happening in the NFL but that doesn't seem to be the case. Players that are injured or underperforming do not get a substantial drop in their ratings. Players that are performing above expectations do not get boosted.
Even if the ratings were adjusted in a timely fashion, the game doesn't seem to reflect or really take into consideration the ratings. The animation algorithm benefits the Superstar and X-Factor abilities above the ratings, deeming ratings useless.
Despite the players' loud and frequent complaints, EA Sports seems to be happy with how the rating works and are not planning on making big changes in the near future.
Who are the 99 OVR in Madden 23?
In Madden 23, only four players have a 99 OVR.
Aaron Donald, Defensive Tackle for Los Angeles Rams
Davante Adams, Wide Receiver for Las Vegas Riders
Myles Garret, Defensive End for the Cleveland Browns
Trent Williams, Offensive Tackle for the San Francisco 49ers. Willimas has retained his 99 Madden 23 player rating despite being inactive for a couple of weeks due to an ankle injury.